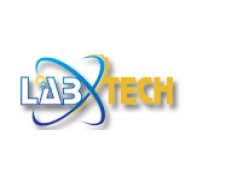 Labtech International Ltd
Details
Legal residence:
Indonesia
Types:
Consulting Organization, Engineering Firm, Supplier
Sectors:
Education, Electrical Engineering, Information & Communication Technology, Inst. Devt. & Cap. building, Labour Market & Employment, Poverty Reduction, Refrigeration, Research, Rural Development, Science & Innovation, Social Development, Training
Nr. of employees:
201-500
About
Labtech's mission is to assist countries in the area of development of employable skills and vocational education (TVET). We are one of the major designers and manufacturers of technical educational training systems in the world and our training systems are in use in over 80 countries reaching millions of students. Labtech has become a top choice for projects that seeks high quality, yet reasonably priced training systems that are effective and long lasting in achieving educational development goals. We also share our expertise that we have gained in over 30 years with our clients to assist them to think through various educational approached and in 2020 our background in online digital learning for TVET is in high demand.
We are one of the very few companies that are ISO 9001 certified company in the areas of Research, Design and Development, Manufacturing. Which means our training systems are methodically designed and tested to achieve their educational impact and are long lasting. We are also ISO certified for Educational trainer production, Quality Control, International Marketing, Project Implementation Teacher Training, Consulting Services and After Sales Our technical training systems are made to international standards of quality by combining well designed hardware and comprehensive courseware.
These standards have allowed us to be a supplier to the United Nations system of organizations along with other high-profile international organizations and partners such as the ADB, World Bank, AfDB, IsDB, EU, ILO, UNDP, UNIDO, and many others.. We also have an active partner program with leading educational institutions and industry insiders who work alongside us in product research and development. Furthermore, our trainers incorporate the latest technology enabling educators to keep up with the rapidly changing technology landscape.
At Labtech we have uniquely aligned ourselves with the needs of vocational technical schools, Polytechnics, and Universities around the world. This is because Labtech is guided, not simply by engineers, but by professional educators from North America, Europe and Asia that have years of experience in the field of international education.
Technology Education is vital to economic development and often determines the reach of a country's upward mobility. Labtech's philosophy is to design trainers that teach students employable skills that are relevant to supporting the development of technology for industrial and consumer use.
We are also a leading edge development of digital learning content for TVET subjects and are pioneering new forms of 3D digital learning content and delivery platforms. Please see our websites at: www.labtech.org and www.labtech-academy.com