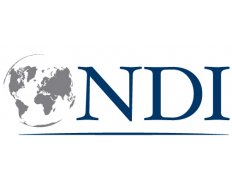 Member
NDI - National Democratic Institute (USA)
Member
Details
Funding agencies:
GA Canada, DANIDA, FCDO, EC, NDF, SIDA, USAID, Other, NORAD, US DoS, SDC
Sectors:
Civil Society & NGOs, Democratization, Gender, Human Rights, Poverty Reduction
About
National Democratic Institute (NDI) is a nonprofit, nonpartisan, nongovernmental organization that has supported democratic institutions and practices in every region of the world for more than two decades. Since its founding in 1983, NDI and its local partners have worked to establish and strengthen political and civic organizations, safeguard elections, and promote citizen participation, openness and accountability in government.
92 Partners and Competitors found for this organization.
Full access to Partners and Competitors information is provided to Members only.
Please contact our Membership Department for more information on how to become a member.