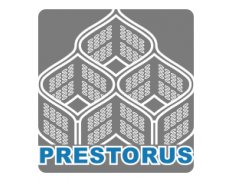 Details
Types:
Engineering Firm, Supplier
Sectors:
Agriculture, Civil Engineering, Design, Environment & NRM, Land & Erosion & Soil, Mechanical Engineering, Roads & Bridges, Science & Innovation, Water & Sanitation
About
PRESTORUS is the largest CIS multibusiness engineering company with solid experience of up to 20 years in development, practical use and production of modern geosynthetic materials on the new plant in the "Special Economic Zone "Lipetsk" since 2014.
Focus on development of innovative solutions in the field of geosynthetics has made PRESTORUS the leader of the industry. We aim to create new materials and improve existing products, thus our team includes a full Research and Development Department and a Quality Control department. Since PRESTORUS has always conducted research in the field of development and implementation of innovative products, we are now the owners of 30 patents on inventions and utility models and have the rights on 16 registered trademarks.
PRESTORUS is a member of the professional association - International Geosynthetic Society (IGS) - that is dedicated to the scientific and engineering development of geotextiles, geomembranes, related products and associated technologies.
PRESTORUS specializes in production of three-dimensional polymer cells (geocells) - also known as cellular confinement systems - that are widely used in road and railroad construction, in retaining walls and slope protection systems construction, in protection of pipelines and channels, in oilfield construction and site development, in parking areas development, landscaping, cottage construction and others.
Cellular confinement systems are of the strongest structural shapes in both natural and manmade structures. It is a strong, lightweight, three-dimensional structure made of polymeric tapes (high density polyethylene (HDPE) or its components) typically interconnected with each other by linear seams in a staggered order.