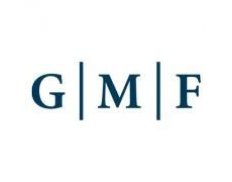 GMF - German Marshall Fund (Belgium)
Details
Types:
Consulting Organization, Financial Institution
Sectors:
Security, Social Development, Trade
About
Established in 2001, GMF's Brussels Office is a leading center for transatlantic debate and analysis, and one of the largest U.S. international policy institutions in Europe. The office brings U.S. perspectives to European policy audiences, and brings the work of GMF-wide programs to official and non-government audiences in Brussels. With a multinational staff of 25, GMF Brussels covers the full range of transatlantic issues, with special emphasis on foreign and security policy, trade, energy security, and EU and NATO affairs. The office is the European hub for GMF's transatlantic leadership initiatives, including the Marshall Memorial Fellowship, the Young Transatlantic Network, and outreach to GMF's alumni community of over 3,000 leaders. GMF's programs on Central and Eastern Europe, the Mediterranean, the wider Atlantic, and Asia all have a strong presence in Brussels.
Hosting over 60 events each year, the Brussels office provides a platform for high level convening, as well as research and analysis on transatlantic issues and strategies. GMF's annual Brussels Forum brings together 500 leaders from government, the private sector and civil society for three days of debate among policymakers and opinion shapers and is a key fixture on the transatlantic calendar.