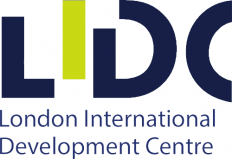 London International Development Centre (LIDC)
Details
Types:
Academic Institution
Sectors:
Education, Food Security, Health, Inst. Devt. & Cap. building, Poverty Reduction, Research, Training
About
The London International Development Centre (LIDC) brings together students, alumni and academics from across the University of London's Bloomsbury Colleges: Birkbeck, UCL Institute of Education, London School of Hygiene & Tropical Medicine, Royal Veterinary College, and SOAS, facilitating interdisciplinary research and training to tackle complex problems in international development.
LIDC runs events, workshops, networking sessions, research groups, training, courses and lectures to promote an interdisciplinary approach to problems in international development.