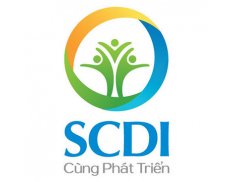 SCDI - Supporting Community Development Initiatives
Details
Funding agencies:
ADB, Other
Sectors:
Civil Society & NGOs, Poverty Reduction, Programme & Resource Management, Risk Management (incl. insurance), Social Development
About
SCDI directly supports the management and operation of Vietnam Civil Society Partnership Platform on AIDS (VCSPA), which gathers nearly 200 groups and organizations from HIV-affected communities and social organizations that work in the field, in order to contribute to national efforts to stop HIV transmission and its effects.
VCSPA's annual meeting from 18 - 20 December, 2012 at Hue, which gathered nearly 200 reprensentatives of CBOs, NGOs that work with key populations.
Strategic objectives

Support organizational development of vulnerable and marginalized populations.

Creating an enabling environment for well-being and social inclusion of marginalized populations.

Research, implement, promote and scale up service delivery models to meet the needs of the marginalized populations.

Organize, coordinate, advocate for delivering services that meet the needs of marginalized populations.

Help SCDI to become a leading organization in working with vulnerable and marginalized populations and can be sustained by domestic resources and self-generated income.