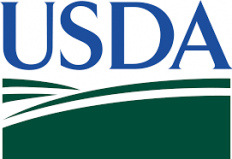 Details
Category:
Non-consulting services
Sectors:
Laboratory & Measurement
Contracting Authority Type:
Government / Public Sector
Date posted:
16 Sep, 2022
Description
Notice ID
12805B22Q0616
Related Notice
Department/Ind. Agency
AGRICULTURE, DEPARTMENT OF
Sub-tier
AGRICULTURAL RESEARCH SERVICE
Office
USDA ARS PA AAO ACQ/PER PROP

General Information
Contract Opportunity Type: Combined Synopsis/Solicitation (Original)
All Dates/Times are: (UTC-06:00) MOUNTAIN STANDARD TIME, DENVER, USA
Original Published Date: Sep 15, 2022 12:38 pm MDT
Original Date Offers Due: Sep 20, 2022 10:00 am MDT
Inactive Policy: 15 days after date offers due
Original Inactive Date: Oct 05, 2022
Initiative:
None

Classification
Original Set Aside: Total Small Business Set-Aside (FAR 19.5)
Product Service Code: B529 - SPECIAL STUDIES/ANALYSIS- SCIENTIFIC DATA
NAICS Code:
541714 - Research and Development in Biotechnology (except Nanobiotechnology)
Place of Performance:
Peoria , IL 61604
USA

Description
This is a combined synopsis/solicitation for a commercial service prepared in accordance with the format in FAR subpart 12.06, as supplemented with additional information included in this notice. This announcement constitutes the only solicitation; quotes are being requested and a written solicitation will not be issued. The solicitation number is 12805B22Q0616 and is issued as a request for quotation (RFQ). This solicitation document incorporates those provisions and clauses in effect through Federal Acquisition Circular 2022-07. The associated NAICS Code is 541714 size standard 1000 employees.
The USDA, Agricultural Research Service, National Center for Agricultural Utilization Research Laboratory requires Paired End Sequencing. See Attachment 001 LOCATED IN THE CLAUSES AND PROVISIONS DOCUMENT for more details. The Government intends to award a firm fixed price purchase order.
The requirements are further detailed in the attached Clauses and Provisions Document.
The DELIVERY ADDRESS is:
MWA NATIONAL CENTER FOR AGRICULTURAL UTILIZATION RESEARCH
1815 N UNIVERSITY STREET
PEORIA IL 61604
DOCUMENTS TO BE INCLUDED IN QUOTE: In order to be considered for award, Offerors shall respond by:
1) Submitting a Quote Pricing Document.
(a)Pricing document submission indicates acceptance of the noted specifications in Attachment 001.
(b)In addition to pricing towards requirement specifications, document information MUST include offeror Quote Reference Number, Quote Expiration Date, Business Name, ueiSAM Number, and Quote Point of Contact (name and email address.)
2) Confirm Active SAM.gov registration with online completed FAR 52.204-54 representations.
Any amendment and documents related to this procurement will be available electronically at the Government Point of Entry (sam.gov).
FAR clauses 52.212-1, 52.212-2, 52.212-3, 52.212-4 and 52.212-5 (and any addenda to those clauses) are included in the attached clauses and provisions document. Additionally, other contract requirements and terms/conditions can be located in the same document.

The Government anticipates award of a contract resulting from this solicitation to the responsible offeror whose quote conforms to the specifications that will be the most advantageous to the Government in accordance with FAR 13.106-2 considering three major areas: technical acceptance, past performance and price. Quotes will be evaluated by performing a comparative evaluation in accordance with FAR 13 106 2(b)(3) to determine which quote represents the Lowest Price Technically Available. See attached clauses and provisions document for more details.

All sources wishing to quote shall furnish a quotation by 10AM Mountain Time, on or before September 20th, 2022. Quotations are to be sent via email to Christopher Turner at christopher.c.turner@usda.gov.
Failure to provide the required information in the requested format may result in quotes not being considered for award.
Attached Provisions/Clauses apply to this RFQ and any subsequent award.
Contact Information

Contracting Office Address
2150 CENTRE AVENUE BLDG D, SUITE 300
FORT COLLINS , CO 80526
USA