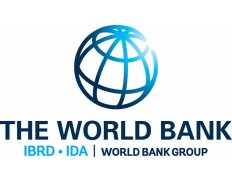 Ghana Landscape Restoration and Small-Scale Mining Project: Supply of 3 no. Agricultural Tractors With Trailers and 1no. 10 T Cargo Truck for Project Implementation
Details
Sectors:
Vehicles, Agriculture
Contracting Authority Type:
Government / Public Sector
Date posted:
31 Mar, 2023
Description
Project ID: P171933 Project Title: Ghana Landscape Restoration and Small-Scale Mining Project Borrower Bid Reference: GH-EPA-346830-GO-RFB Published Date: 30-Mar-2023 Details: Specific Procurement NoticeRequest for Bids for Supply of Tractors and Truck(On
Location:
Angola, Argentina, Armenia, Bahamas, Bangladesh, Belarus, Benin, Bhutan, Burkina Faso, Burundi, Cambodia, Cameroon, Central African Republic, Chad, China, Colombia, Congo, Costa Rica, Cote d'Ivoire, Dem. Rep. Congo, Dominican Republic, Ecuador, Egypt, El Salvador, Equatorial Guinea, Eswatini (Swaziland), Ethiopia, Fiji, Gabon, Gambia, Ghana, Guinea, Guinea-Bissau, Haiti, Honduras, India, Iraq, Jordan, Kazakhstan, Kenya, Kyrgyzstan, Lesotho, Liberia, Madagascar, Malawi, Malaysia, Maldives, Mali, Mauritania, Mexico, Mongolia, Morocco, Mozambique, Namibia, Nepal, Niger, Nigeria, Pakistan, Palestine / West Bank & Gaza, Papua New Guinea, Paraguay, Peru, Philippines, Russia, Rwanda, Samoa, Sao Tome and Principe, Senegal, Seychelles, Sierra Leone, Solomon Islands, South Africa, Sri Lanka, Sudan, Suriname, Tajikistan, Tanzania, Thailand, Timor-Leste, Togo, Tonga, Trinidad and Tobago, Tunisia, Uganda, Uzbekistan, Vanuatu, Yemen, Zambia, Zimbabwe
This section allows you to leave comments. Only your team can view them.