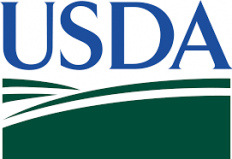 Vault Toilet Cleaning - Arapaho & Roosevelt NF, Clear Creek Ranger District
Details
Category:
Non-consulting services
Sectors:
Industry, Commerce & Services
Contracting Authority Type:
Government / Public Sector
Date posted:
23 May, 2023
Description
Vault Toilet Cleaning - Arapaho & Roosevelt NF, Clear Creek Ranger District
Contract Opportunity
Department/Ind. Agency:
AGRICULTURE, DEPARTMENT OF
Sub-tier:
FOREST SERVICE
Office:
Arapaho and Roosevelt National Forest
General Information:
Contract Opportunity Type: Presolicitation (Original)
All Dates/Times are: (UTC-05:00) CENTRAL STANDARD TIME, CHICAGO, USA
Original Published Date: May 22, 2023 12:23 pm CDT
Original Response Date: May 27, 2023 05:00 pm CDT
Inactive Policy: 15 days after response date
Original Inactive Date:
Initiative:
Classification:
Original Set Aside: Total Small Business Set-Aside (FAR 19.5)
Product Service Code: S201 - HOUSEKEEPING- CUSTODIAL JANITORIAL
NAICS Code:

561720 - Janitorial Services

Place of Performance:

USA
Description:
1. Introduction. This pre-solicitation notice is for information only and is not a commitment by the Government to solicit contractual offers or award contracts. The Government is not soliciting, nor will it accept proposals as a result of this synopsis. If a competitive solicitation is issued in the future, it will be announced via The System for Award Management (SAM) at SAM.gov, and interested parties must comply with that announcement. The Government will not reimburse respondents for any questions submitted or information provided as a result of this notice. This is not a solicitation or a promise to issue a solicitation, and this information is subject to modification and in no way binds the Government to award a contract.
2. Applicable North American Industry Classification System (NAICS) Code. The applicable NAICS code is 561720 – Janitorial Services (Size Standard in millions of dollars $22.0).
3. Type of Contract to be Awarded. As a result of this synopsis and possible solicitation, the Special Project Operations Center, Intermountain Branch, plans to award a 5 year, Indefinite Delivery Indefinite Quantity (IDIQ) contract with Firm Fixed Price line items.
4. Type of Solicitation. The solicitation, if released, will be governed by Federal Acquisition Regulation Part 13 "Simplified Acquisition Procedures".
5. Synopsis Posting Period. This synopsis will be posted until the solicitation is released.
6. Contracting Office Points of Contact. Susan Kunath, Contract Specialist, susan.j.kunath@usda.gov.
7. Contract Description. This project is for vault cleaning services on the Clear Creek Ranger District on the Arapaho-Roosevelt National Forests, Idaho Springs, CO. The awardee of the contact shall provide everything necessary to perform the requirements of the contract, including, but not limited to all labor, supervision, materials, tools, equipment, supplies, transportation, permits, insurance, and incidentals necessary to clean and sanitize, and pick up trash in and around the recreation site vault and flush toilet facilities and will maintain a satisfactory facility condition and present a clean, neat, and professional appearance.
The work is located at nine (9) recreation sites on the Clear Creek Ranger District.
8. Type of Set-aside. Total small business set-aside.
10. Responses. Interested and capable sources are encouraged to respond to this synopsis with a Statement of Capability. In addition to a Statement of Capabilities, firms responding to this announcement should include company name, Unique Entity Identification number, point of contact, address, email address, and indicate whether they are a small business, 8(a) concern, veteran-owned small business, service-disabled veteran-owned business, HUBZone small business, small disadvantaged business, or women-owned small business. Responses should be submitted to Susan Kunath at susan.j.kunath@usda.gov.