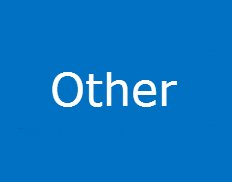 Call for Proposal: Consultancy Services for End Line Survey
Details
Application Deadline:
22 Jun, 2023

Deadline has passed and no more applications are accepted
Category:
Consulting services
Sectors:
Gender, Monitoring & Evaluation, Human Rights
Contracting Authority Type:
Private Sector
Type:
Organisation & Individual
Date posted:
09 Jun, 2023
Description
CALL FOR PROPOSAL

KEY INFORMATION
Job Title: Consultant to conduct an end line survey
Sector: Women's Empowerment
Position Type (full/part time): full-time
Duration/Level of Effort (long/short term): short-term
Position Location (e.g. city, country, remote) KP, Pakistan

SUMMARY OF THE PROJECT
The Women's Empowerment and Political Participation in Khyber Pakhtunkhwa (WEPP-KP) project is a GAC-funded project that aims to increase the political participation and enjoyment of rights by women, particularly young and marginalised women, and those at risk, in Khyber Pakhtunkhwa, Pakistan. In support of this project,
Cowater International is requires the services of a suitably qualified firm to conduct an end line survey for the project and prepare the corresponding report till 31st August 2023.

SUMMARY OF THE POSITION
The objective of the end line survey is to prepare a detailed impact assessment while providing a comparative analysis with the project's baseline study to guide WEPP-KP's management team in evaluating and measuring its impact change. Specific objectives include:
Provide end line information by measuring the value for all indicators at the outcome level (immediate, intermediate, and ultimate) where relevant within the corresponding target populations, and as highlighted in the Project's Performance Measurement Framework (PMF), attached in Annex 1.
Provide an analysis of the impact of interventions at the provincial and district levels.
Provide recommendations for future interventions and measures for sustainability of project interventions.
For detailed Terms of Reference (TORs) and the PMF, please refer to this link: WEPP-KP Endline Survey 2023 (https://cowater-my.sharepoint.com/:f:/p/sana_usman/EmYjZ8rlmNFNqfngIbaiwhkB5GOYpHEoNSEnOM0D19unJg?e=JidrBW)

KEY RESPONSIBILITIES
The consultant/s are expected to develop a comprehensive end line survey methodology, using quantitative and qualitative methods and gender-sensitive data collection tools including surveys, focus groups, interviews, and desk review. This should entail a participatory approach with the project's stakeholders. While the quantitative approach will enable reporting endline values for the Project's indicators as per the PMF in quantitative terms, the qualitative approach will aide in the deepening the analysis and validating the results emerging from the analysis of the quantitative data. The methodology should be aligned with GAC's Results Based Management guidelines and principles. [1]

[1] The GAC RBM International Assistance Programming at Global Affairs Canada: A How-to Guide, 2016, available at http://www.international.gc.ca/world-monde/assets/pdfs/fundingfinancement/results_based_managementgestion_axee_resultats-guide-en.pdf

Data should be disaggregated by gender and age, and any other type of disaggregation, deemed necessary as per the PMF. The proposed approach should take into consideration national and provincial level data available from the Pakistan Bureau of Statistics, the national and provincial Election Commissions, KP Commission on the Status of Women, Department of Social Welfare, Special Education and Women Empowerment, and Social Protection & Gender Mainstreaming section of P&DD KP etc. In addition, the consultants are expected to review the project documents and any assessments conducted during the project implementation phase. The information will be collected, and analyzed and the draft Survey Report in English will be shared with Cowater International for consultation, review, and input. The comments/input will be incorporated before the Report is finalized.

Deliverables
a) A comprehensive End line report (maximum 25 pages excluding appendices), with the following minimum outline content:
b) All questionnaires collected and filled
c) An end line database of information collected.
d) Transcripts of qualitative data
e) Final presentation slides

JOB REQUIREMENTS
Education:
Relevant university degree
Minimum Experience:
At least seven years of experience in designing and managing surveys, baseline assessments or evaluations assessing gender equality, political participation, etc
Essential Skills:
Cowater International will assess the team of consultants based on expertise and relevant qualifications in areas, such as monitoring and evaluation, research, social science, gender equality and social inclusion, or any relevant fields with an emphasis on women's political participation and/or empowerment.
The Consultant should propose the team it considers appropriate to carry out the assignment. At a minimum, the Team Leader should have the following qualifications:

Relevant university degree;
At least seven years of experience in designing and managing surveys, baseline assessments or evaluations assessing gender equality, political participation, etc.;
Advanced skills and experience in conducting rapid assessments using mixed methods approaches;
Experience in conducting baseline and end line surveys for women's empowerment projects;
Demonstrated similar end line reports or publications record (please attach two samples);
Extensive understanding of Pakistan's political and socioeconomic context, particularly related to women's empowerment;
Evidence of ability to write professional reports, clearly and concisely, in the English language;
Demonstrated ability to manage consulting assignments and consulting team to deliver outputs in a timely manner;
Excellent communications skills in English, Urdu, and Pashto, both oral and written; and
Familiarity with assessments and baselines for projects funded by GAC is an asset.

The team should also include adequate female representation, as well as expertise on women's empowerment, consistent with the purpose of the WEPP-KP project and the scope of the end line survey.

Language Proficiency:
Excellent communications skills in English, Urdu, and Pashto, both oral and written

Employment Conditions:
Proposal content

The Technical Proposal should contain:

Approach and detailed methodology for collecting, analyzing, and reporting the findings of the endline study.
Brief presentation of the firm's/individual's experience, highlighting experience on similar assignments.
List of all proposed team members: This should include current and complete CVs of the proposed key experts, emphasizing relevant past assignments.
The sampling approach and scale should also be elaborated.
Level of effort and division of labor for team members. This should include the description of the team members responsibilities and a breakdown for the team members level of effort division across the assignment.
Detailed work plan in line with the aforementioned deadlines, presented in Gantt chart format.

The financial proposal should include:

The total fees for carrying out the assignment in Canadian dollars. A breakdown of the fees showing the daily fee rate in Canadian dollars, as well as the number of person-days for each expert, must be provided. An itemized list of expected operational expenses must also be provided as part of your financial proposal. The costs should incorporate all consultants'/company's fees for data collection, data entry, communication and field visits and any other costs deemed necessary. However, during implementation, expenses will be reimbursed based on actual costs with receipts.

APPLICATION PROCESS
Please refer to the following link to access the detailed ToRs and the Project's Performance Measurement Framework: WEPP-KP Endline Survey 2023 (https://cowater-my.sharepoint.com/:f:/p/sana_usman/EmYjZ8rlmNFNqfngIbaiwhkB5GOYpHEoNSEnOM0D19unJg?e=JidrBW)

Candidates are encouraged to apply by COB June 23, 2023/as soon as possible.

For your application to be considered, please upload your documents as followed: Candidate Last Name, First Name, date, Title of the Position.

Cowater International is an equal opportunity employer, basing employment on merit and qualifications as they relate to professional experience and position expectations. Cowater does not discriminate against any employee or applicant on the basis of race, religion, sex, gender identity, disability, age, or any other basis protected by law.
We thank all applicants, however only those shortlisted will be contacted.

ABOUT US
Cowater International is a leading global development consulting company founded in 1985. Headquartered in Ottawa, Canada and with corporate hubs in Montreal, Canada, Brussels, Belgium, and London UK. Cowater International has successfully delivered a portfolio of over 2500 projects and assignments in more than 95 countries. We work with governments, private sector actors and communities implementing projects that support socio-economic development, institutional strengthening, environmental improvements and advance equal opportunities for all. We are a diverse and experienced team committed to building a better tomorrow for the people we serve. Our adaptive approach to management has led to our yearly award-winning work and recognition as one of Canada's Best Managed Companies since 2017.

We thank you for your interest in building a better tomorrow with Cowater International.