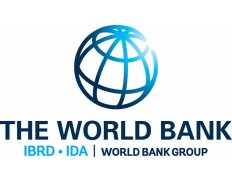 Rural and Small Towns Water Security Project: Restoration of Normal Operation of the Corumana dam Affected by the Floods, Including the Monitoring System.
Details
Sectors:
Civil Engineering, Water & Sanitation
Contracting Authority Type:
Government / Public Sector
Date posted:
22 Sep, 2023
Description
NOTICE AT-A-GLANCE
Project ID: P173518
Project Title: Rural and Small Towns Water Security Project
Country: Mozambique
Notice No: OP00248485
Notice Type: Invitation for Bids
Notice Status: Published
Borrower Bid Reference: MZ-DNGRH-CERC-RSTWSP-W004
Procurement Method: Request for Bids
Language of Notice: Portuguese
Submission Deadline Date/Time: Oct 12, 2023 11:15
Published Date: 21-Sep-2023
Description: Restoration of normal operation of the Corumana Dam affected by the floods, including the monitoring system.
Details:
REPUBLICA DE MOÇAMBIQUE
MINISTÉRIO DAS OBRAS PÚBLICAS, HABITAÇÃO E RECURSOS HÍDRICOS
DIRECÇÃO NACIONAL DE ABASTECIMENTO DE ÁGUA E SANEAMENTO
Projecto Água Segura
Componente de Resposta a Contingente de Emergência
ANÚNCIO DE CONCURSO PÚBLICO
Crédito. No: IDA-D9410; Reference No. MZ-DNGRH-CERC-RSTWSP-W004
TÍTULO: REPOSIÇÃO DO FUNCIONAMENTO NORMAL DA BARRAGEM DE CORUMANA, INCLUINDO SISTEMA DE MONITORAMENTO DE SEGURANÇA
1. A Direcção Nacional de Ábastecimento de Água e Sanemento (DNAAS), através do Projecto Água Segura, pretende contratar um empreiteiro para reposição do funcionamento normal da barragem de Corumana, incluindo o sistema de monitoramento de Segurança. Assim, convida-se a todas empresas interessadas e elegíveis a apresentarem propostas seladas.
2. Os concorrentes poderão obter mais informações, examinar os documentos de concurso ou adquiri-los no endereço indicado abaixo deste anúncio, mediante o pagamento não reembolsável de 2.500,00 Meticais.
3. O período de validade das propostas é de 120 dias.
4. As propostas deverão ser entregues até as 11:00 horas do dia 12 de Outubro de 2023, a data em que as mesmas serão abertas em sessão pública pelas 11:15 horas no endereço abaixo indicado, na presença dos concorrentes que desejarem participar.
5. As propostas deverão ser acompanhadas de uma Garantia Provisória no valor de 500.000,00 MT (Quinhentos mil meticais), válida por 120 dias.
6. A visita aos locais de obra é obrigatória e será realizada consoante a seguinte agenda:
Visita aos locais de obra da Barragem de Corumana:
Data: 26/09/2023
Hora: 10H:00
Local de concentração: Barragem de Corumana
7. O concurso será regido pelo Regulamento de Contratação de Empreitada de Obras Públicas, Fornecimento de Bens e Prestação de Serviços ao Estado, aprovado pelo Decreto 79/2022 de 30 de Dezembro, bem como om regulamento de aquisições para Mutuários do IPF" do Banco Mundial em matérias de conflitos de interesse.
Endereço:
Edifício da Direcção Nacional de Abastecimento de Água e Saneamento (na Unidade de Implementação do Projecto Água Segura).
Rua da Imprensa n.º 162, 3º andar- Maputo, Moçambique,
Maputo, Setembro de 2023
CONTACT INFORMATION
Organization/Department: National Directorate of Water Supply and Sanitation
Name: Claudina Bebane
Address: Rua da imprensa, 162 Maputo
City:
Province/State:
Postal Code:
Country: Mozambique
Phone: 843030070
Email: kariseagness@hotmail.com
Website: