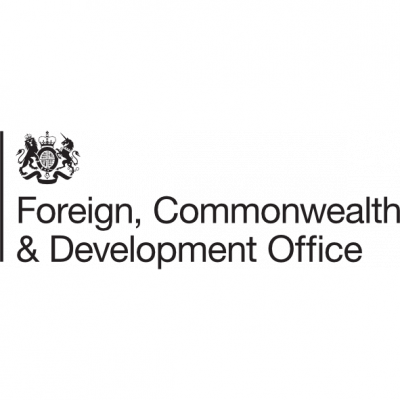 6603: Infrastructure Knowledge Programme Policy Research - Regional Infrastructure for Trade Facilitation
Details
Location:
Algeria, Angola, Benin, Botswana, Burkina Faso, Burundi, Cameroon, Cape Verde, Central African Republic, Chad, Comoros, Congo, Cote d'Ivoire, Dem. Rep. Congo, Djibouti, Egypt, Equatorial Guinea, Eritrea, Eswatini (Swaziland), Ethiopia, French Southern Territory, Gabon, Gambia, Ghana, Guinea, Guinea-Bissau, Kenya, Lesotho, Liberia, Libya, Madagascar, Malawi, Mali, Mauritania, Mauritius, Mayotte, Morocco, Mozambique, Namibia, Niger, Nigeria, Reunion, Rwanda, Saint Helena, Sao Tome and Principe, Senegal, Seychelles, Sierra Leone, Somalia, South Africa, South Sudan, Sudan, Tanzania, Togo, Tunisia, Uganda, Western Sahara, Zambia, Zimbabwe
Category:
Consulting services
Date posted:
21 Feb, 2014
Description
Tender Notice
Contract Ref
6603
Title
Infrastructure Knowledge Programme Policy Research - Regional Infrastructure for Trade Facilitation
Description
The Department for International Development (DFID) is pleased to announce a call for research on 'Regional Infrastructure for Trade Facilitation - Impact on Growth and Poverty Reduction'. This theme has been identified as a priority area for improved evidence both within DFID and amongst external stakeholders. The research outputs will provide evidence to support an increased focus on economic infrastructure in DFID as part of the drive for an increased focus on economic development. It will support DFID in improving the design of regional infrastructure programmes and in integrating into future programming the lessons learnt from the closure of the Trademark Southern Africa (TMSA) programme. The research will explore: • The evidence that improvements in regional infrastructure designed to increase cross-border trade in Sub-Saharan Africa (through reducing the costs of trade, including costs caused by delays – principally transport) result in poverty reduction: (1) indirectly as a result of economic growth; (2) directly. • The potential risks to the poor created by trade growth resulting from improvements in regional infrastructure. • Policy interventions that have the capacity to increase benefits for the poor and mitigate potential harm to the poor. Application from academic institutions, consultancies and NGOs/think tanks are all welcome. Applicants must ensure the proposed research will be carried out to a high ethical standard and must ensure that any potential ethical issues have been considered and explain how these will be addressed.
Extension Terms
Response Required By
Thu 20 March 2014 at 14:00
Nature of Contract
Contract
Contract Start Date
Fri 04 July 2014
Contract End Date
Contract Duration (months)
12
---
For further information please contact:
Contact
Fiona Morrison (Procurement )
Phone
3898
Email
Address
Abercrombie HouseEaglesham Road
DFID 6603 Infrastructure Knowledge Programme Policy Research – Regional Infrastructure for Trade Facilitation
Reference number: PO 6603
Estimated duration12 Months
Estimated value£0 - £0
Location where the contract is to be carried out: East Kilbride West
Name of the buying organisation: Department for International Development
Description of the contract
The objective of this programme is to design and implement a programme of research that will improve the evidence base for policy making in an area of infrastructure policy identified as of high importance to inform donor, MDB and partner government planning and programming.
Classification of the contract
75211200 Foreign economic-aid-related services
Additional information
Is it a framework agreement? No
Estimated length of the contract 12 Months
Estimated value £0 - £0
Nature of procurement Procurement of a new requirement
Who to contact
Email enquiries@dfid.gov.uk
Location:
Algeria, Angola, Benin, Botswana, Burkina Faso, Burundi, Cameroon, Cape Verde, Central African Republic, Chad, Comoros, Congo, Cote d'Ivoire, Dem. Rep. Congo, Djibouti, Egypt, Equatorial Guinea, Eritrea, Ethiopia, French Southern Territory, Gabon, Gambia, Ghana, Guinea, Guinea-Bissau, Kenya, Lesotho, Liberia, Libya, Madagascar, Malawi, Mali, Mauritania, Mauritius, Mayotte, Morocco, Mozambique, Namibia, Niger, Nigeria, Reunion, Rwanda, Saint Helena, Sao Tome and Principe, Senegal, Seychelles, Sierra Leone, Somalia, South Africa, South Sudan, Sudan, Eswatini (Swaziland), Tanzania, Togo, Tunisia, Uganda, Western Sahara, Zambia, Zimbabwe
Location:
Algeria, Angola, Benin, Botswana, Burkina Faso, Burundi, Cameroon, Cape Verde, Central African Republic, Chad, Comoros, Congo, Cote d'Ivoire, Dem. Rep. Congo, Djibouti, Egypt, Equatorial Guinea, Eritrea, Eswatini (Swaziland), Ethiopia, French Southern Territory, Gabon, Gambia, Ghana, Guinea, Guinea-Bissau, Kenya, Lesotho, Liberia, Libya, Madagascar, Malawi, Mali, Mauritania, Mauritius, Mayotte, Morocco, Mozambique, Namibia, Niger, Nigeria, Reunion, Rwanda, Saint Helena, Sao Tome and Principe, Senegal, Seychelles, Sierra Leone, Somalia, South Africa, South Sudan, Sudan, Tanzania, Togo, Tunisia, Uganda, Western Sahara, Zambia, Zimbabwe