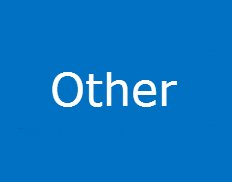 Expression of Interest (EoI) to obtain feedback from parties interested in speaking at DevelopmentAid's webinars
Details
Application Deadline:
17 Dec, 2021

Deadline has passed and no more applications are accepted
Category:
Goods, Works, Consulting services, Non-consulting services
Sectors:
Rural Development, Civil Society & NGOs, Culture, Education, Energy, Environment & NRM, Food Security, Gender, Health, Humanitarian Aid & Emergency, Industry, Commerce & Services, Labour Market & Employment, Logistics, Macro-Econ. & Public Finance, Micro-finance, Poverty Reduction, Procurement, Social Development, Standards & Consumer Protection, Trade, Roads & Bridges, Youth, Administration, Fundraising, Monitoring & Evaluation, Migration, Human Rights, Urban Development, Security, Tourism, Training, Border Management, Statistics, Pollution & Waste Management (incl. treatment), Anti-Corruption, Civil Engineering, Conflict, Water & Sanitation, Democratization, Electrical Engineering, Food Processing & Safety, Mapping & Cadastre, Banking, Land & Erosion & Soil, Justice Reform, Law, Nuclear, Public Administration, Media and Communications, Regional Integration, Vehicles, Furniture & Office Supplies, Information & Communication Technology, Laboratory & Measurement, Telecommunications, Inst. Devt. & Cap. building, Science & Innovation, Other, SME & Private Sector, Air & Aviation, Fisheries & Aquaculture, Grants & Grant Schemes, Heating, Human Resources, Mechanical Engineering, Programme & Resource Management, Refrigeration, Research, Translation, Water Navigation & Ports & Shipping, Finance & Accounting, Transport, Corporate Social Responsibility, Disaster Reduction , Printing, Audit, Architecture, Agriculture, Decentralization & Local Development, Design, Livestock (incl. animal/bird production & health), Mining, Risk Management (incl. insurance), Marketing, Advocacy
Date posted:
01 Nov, 2021
Description
Notice ID: DEVAID-EOI-2021-01
Description
DevelopmentAid is issuing this Expression of Interest (EoI) to obtain feedback from interested parties who would like to speak at our next webinars. This is NOT a Request for Proposal (RFP) and is NOT to be interpreted as a commitment by DevelopmentAid to accept all interested speakers, or to pay for any information, submitted voluntarily as a result of this request. The issuance of this EoI is an opportunity for DevelopmentAid to obtain responses from the international development industry to create a long list of organizations/individuals interested in speaking, followed by a selection process to invite them to speak thematically in DevelopmentAid's webinars.
Why participate?
An exceptional opportunity to represent your organization to the world while sharing your professional experiences in the worldwide community of companies, NGOs, and donor representatives.
A unique way to network and find new partners and sub-contractors.
An exclusive chance to get involved in a thought-provoking think tank through professional conversations with your peers in the field.
An opportunity to be on the same panel discussion with the donor representatives as you would have through events organized by them before the pandemic situation.
Possibility to get a free membership to DevelopmentAid resources (if you are not a member already).
Contact Information
Contact person: Mr. Ion Ilasco
Position: Webinars and events manager.
For any questions or to express interest, please contact us at over i.ilasco@developmentaid.org