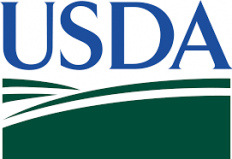 Common Stand Exam - Fire Regeneration - Medicine Bow-Routt National Forest
Details
Category:
Non-consulting services
Sectors:
Mapping & Cadastre
Contracting Authority Type:
Government / Public Sector
Date posted:
08 Apr, 2022
Description
Notice ID
1240LP22Q0056
Related Notice
Department/Ind. Agency
AGRICULTURE, DEPARTMENT OF
Sub-tier
FOREST SERVICE
Office
Medicine Bow-Routt National Forest
General Information
Contract Opportunity Type: Presolicitation (Original)
All Dates/Times are: (UTC-06:00) MOUNTAIN STANDARD TIME, DENVER, USA
Original Published Date: Apr 07, 2022 07:47 am MDT
Original Response Date: Apr 29, 2022 05:00 pm MDT
Inactive Policy: 15 days after response date
Original Inactive Date:
Initiative:
None
Classification
Original Set Aside: Total Small Business Set-Aside (FAR 19.5)
Product Service Code: F018 - NATURAL RESOURCES/CONSERVATION- OTHER FOREST/RANGE IMPROVEMENTS (NON-CONSTRUCTION)
NAICS Code:
115310 - Support Activities for Forestry
Place of Performance:
WY
USA
Description
The Medicine Bow-Routt National Forest intends to issue a Request For Quotes (RFQ) to award a single, firm-fixed price contract to conduct Common Stand Exam (CSE) data collection of 1,082 plots with and additional 1,016 optional plots on the Laramie and Brush Creek/Hayden Ranger Districts. Project is located in Albany and Carbon Counties, WY. The North American Industry Classification System Code (NAICS) is 115310 with a size standard of $8.0 million. Project is total Small Business Set-Aside. Contract time is from June 1, 2022, through November 30, 2022. Contractor shall furnish all labor, materials, equipment, supplies, and incidentals and perform all required work in accordance to the terms, conditions, specifications, and provisions of the contract. Contractors must be registered in the System for award Management (SAM.gov) to be eligible for award.
The use of bio-based products is anticipated in the performance of the contract. Information on Bio-based products can be found at: https://sftool.gov/GreenProcurement.

Contact Information
Contracting Office Address
2468 JACKSON STREET
LARAMIE , WY 820706535
USA
Primary Point of Contact
Brenda Oster
brenda.oster@usda.gov
Phone Number6056739322