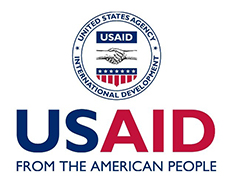 Familiarization Tours of Georgian Agribusiness - Prioritized Commodities
Details
Application Deadline:
18 May, 2022

Deadline has passed and no more applications are accepted
Category:
Consulting services
Sectors:
Tourism, Agriculture
Contracting Authority Type:
Nonprofit Organisation
Date posted:
15 Apr, 2022
Description
Update
Deadline for questions: May 2nd
Deadline for offers: May 18th
---
Introduction
The USAID Agriculture Program is a five-year, USAID-funded program implemented by CNFA in Georgia. The goal of the USAID Agriculture Program is to accelerate growth of agricultural sub-sectors that demonstrate strong potential to create jobs and increase micro, small and medium enterprises (MSME) revenues. In support of this agenda, the USAID Agriculture Program plans to deliver firm-level investment and tailor-made technical assistance to entrepreneurial, market-driven enterprises, production clusters and supporting associations and service/information/extension providers to foster inclusive and sustainable market systems development.
The USAID Agriculture Program also provides competitive cost-shared grants and technical assistance to address identified gaps in targeted value chains (VCs) that will result in the improved productivity and productive capacity of MSMEs, strengthened value chain linkages, increased access to markets, and improved capacity of MSMEs, cooperatives, associations and service/information/extension providers.
As part of these endeavors, the USAID Agriculture Program would like to raise awareness of Georgia's commodities with high-export potential among representatives from business and social media (editors, writers, bloggers) internationally with an emphasis on German and UK outlets.
In addition to raising awareness of Georgia's prioritized commodities, this activity will also highlight ways in which Georgian producers have been steadily improving their agricultural operations to increase capacity, improve quality and better comply with international standards for exported food products.
Application Submission
Offer Deadline and Protocol: Offers must be received no later than 17:00, Georgia Standard Time, on May 16, 2022. Offers must be submitted by email to: bsp@apgeorgia.org. Please reference the RFP number in any response to this RFP. Offers received after the specified time and date will be considered late and will be considered only at the discretion of CNFA. The cover page of this solicitation summarizes the important dates of the solicitation process. Offerors must strictly follow the provided deadlines to be considered for award.
Contacts
Irine Salukvadze
Position:
Organizational Capacity Development Manager
Email:
isalukvadze@apgeorgia.org