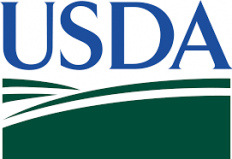 Details
Category:
Non-consulting services
Sectors:
Environment & NRM, Pollution & Waste Management (incl. treatment)
Contracting Authority Type:
Government / Public Sector
Date posted:
29 Apr, 2022
Description
Notice ID
12363N22Q4042
Related Notice
Department/Ind. Agency
AGRICULTURE, DEPARTMENT OF
Sub-tier
FOREST SERVICE
Office
USDA-FS, STEWARDSHIP CONTRACTING BRANCH
General Information
Contract Opportunity Type: Solicitation (Original)
All Dates/Times are: (UTC-07:00) PACIFIC STANDARD TIME, LOS ANGELES, USA
Original Published Date: Apr 28, 2022 04:39 pm PDT
Original Date Offers Due: May 12, 2022 03:00 pm PDT
Inactive Policy: Manual
Original Inactive Date: Jun 15, 2022
Initiative:
None
Classification
Original Set Aside:
Product Service Code: F099 - NATURAL RESOURCES/CONSERVATION- OTHER
NAICS Code:
115310 - Support Activities for Forestry
Place of Performance:
Berry Creek , CA 95916
USA
Description
Description of Work - The Brush Creek Station IRSC shall be awarded under Stewardship Authority authorized by Section 604 (16 USC 6591c) of Public Law 108-148 as amended by Section 8205 of Public Law 113-79, the Agricultural Act of 2014. This law grants the U.S. Forest Service (Government) permanent authority to enter into stewardship contracts or agreements to achieve land management goals for the National Forests or public lands that meet local and rural community needs. The project aims to restore forest health, treat hazardous fuels along and adjacent to roads within the North Complex Fire of 2020 and reduce the future risk of high severity wildfire. The roadside fuels treatments are a vital step of the continued post-fire restoration activities to ensure safe access and working conditions and for a rebuild of the Brush Creek Fire Station. To accomplish these objectives, the contract includes the following requirements:
Fall all fire killed and weakened trees that are inside Unit 47.
Skid and/or yard contractor felled trees and previously downed trees in Unit 47 within 200 feet of all roads shown on CAM to approved locations to be decked and piled.
Pile hazardous fuels to be disposed of by Forest Service.
Fall and buck hazard trees in Unit 59.
Remove product per Timber Subject to Agreement if applicable.
Resulting Contract – Any resultant contract will be a commercial services contract with the option for timber removal.
Project Location- The project is in T 21N, R6E, Sections 5 and 7, Butte County, CA in the community of Brush Creek. The project area lies entirely on National Forest System lands within the administrative boundaries of the Feather River Ranger District, Plumas National Forest and is located 25 miles from Oroville, CA via Oro-Quincy Highway (Highway 162).
This project was previously pre-solicited and then solicited as a key requirement within Berry Brush Stewardsip IRSC (Fire Salvage) that was cancelled on 4/26/22. No organized site visit is planned. The deadline for completion of the contract is 7/29/22.
Contact Information
Primary Point of Contact
Karen Ruklic, Contract Specialist
karen.ruklic@usda.gov
Phone Number 208-983-1268 (contact via email is preferred)
Secondary Point of Contact
Eric Murphy, Forester
eric.j.murphy@usda.gov
Phone Number 530-966-0923
Contact Information
Contracting Office Address
1400 Independence AVE SW MS-1138
Washington , DC 202501138
USA