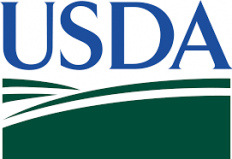 Supply and service contracts in support of High Path Avian Influenza (HPAI)
Details
Category:
Goods, Consulting services, Non-consulting services
Sectors:
Environment & NRM, Laboratory & Measurement, Livestock (incl. animal/bird production & health)
Contracting Authority Type:
Government / Public Sector
Date posted:
17 May, 2022
Description
Notice ID
2022HPAIVarious
Related Notice
Department/Ind. Agency
AGRICULTURE, DEPARTMENT OF
Sub-tier
ANIMAL AND PLANT HEALTH INSPECTION SERVICE
Office
MRPBS MINNEAPOLIS MN

Award Details
Contract Award Date: May 16, 2022
Contract Award Number: Various
Task/Delivery Order Number:
Modification Number:
Contractor Awarded Unique Entity ID:

General Information
Contract Opportunity Type: Justification (Original)
All Dates/Times are: (UTC-04:00) EASTERN STANDARD TIME, NEW YORK, USA
Original Published Date: May 16, 2022 07:56 pm EDT
Inactive Policy: 30 days after published date
Original Inactive Date: Jun 15, 2022
Authority: FAR 13.5 - Simplified Procedures for One Source
Initiative:
None

Classification
Product Service Code: F108 - ENVIRONMENTAL SYSTEMS PROTECTION- ENVIRONMENTAL REMEDIATION
NAICS Code:
562910 - Remediation Services
Place of Performance:
Riverdale , MD 20737
USA

Description
Various supply and service contracts awarded in support of the High Path Avian Influenza (HPAI) emergency outbreak in the following states:
Indiana, Iowa, Idaho, Kansas, Kentucky, Minnesota, Missouri, Nebraska, North Dakota, Delaware, Pennsylvania and Maryland.
See attached justification
Contact Information

Contracting Office Address
250 MARQUETTE AVENUE SUITE 410
MINNEAPOLIS , MN 55401
USA

Primary Point of Contact
Linda Washington
linda.w.washington@usda.gov
Phone Number3013574973