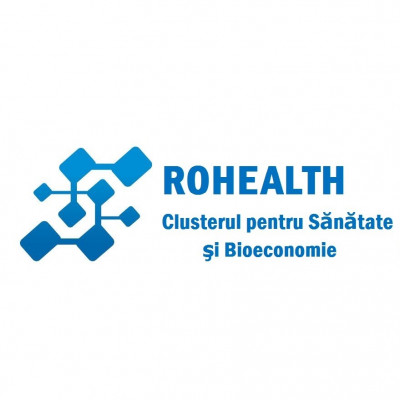 The leading health and bioeconomy cluster in Romania is looking for partners to work on HORIZON-INFRA-2024-EOSC-01-04
Details
Sectors:
Science & Innovation, Research
Partner types:
Academic Institution, Consulting Organization, Government Agency, NGO, Other
Partner locations:
EU 27, Europe Non EU 27
Description
As the leading health and bioeconomy cluster in Romania, RoHealth promotes research and development through cooperation between SMEs, research organisations, academia and public bodies. RoHealth's expertise covers areas such as e-health, education, entrepreneurship, internationalisation, health policy, social responsibility, medical materials and equipment, bioeconomy. As an institutional interlocutor, we advance policy recommendations and work to engage stakeholders in innovation initiatives.
Long-term access and preservation infrastructure development for EOSC, including data quality aspects
TOPIC ID: HORIZON-INFRA-2024-EOSC-01-04
Programme: Horizon Europe Framework Programme (HORIZON)
Call: Enabling an operational, open and FAIR EOSC ecosystem (2024) (HORIZON-INFRA-2024-EOSC-01)
ExpectedOutcome:
Project results are expected to contribute to all the following expected outcomes:
Practices, standards and tools for long-term preservation are mainstreamed in the EOSC ecosystem.
The emergence of a European distributed infrastructure for long-term preservation and access is adequately supported.
The sustainability of long-term preservation among the European scientific community is significantly enhanced.
Scope:
In the digital and data driven paradigm promoted by Open Science, data is at the core of the scientific process and its production grows at ever increasing rates. The volume of data currently is many-fold larger compared to just two years ago. In science there are many intermediate data objects being created through the phases of research activities and they are managed within the research data lifecycle in which curation and preservation are key elements to make accessible data that are interoperable and reusable. Costs and physical limitations of storage and service capacity lead to the difficult question of what is worth long term preserving narrowing the selection to data and other digital objects that will have long-term benefits to science and society.
Coordination to harmonise practices and standards within and across the different scientific fields and adequate infrastructures are necessary to implement the level of curation and preservation needed and to offer the related services that differ in practice and effort per discipline ant type of data.
Considering that European Open Science Cloud (EOSC) aims at addressing many of the challenges faced when dealing with ensuring the long-term preservation of data along with the growing uptake of FAIR principles, the proposals under this topic are expected to:
Establish a minimum set of practices and a general framework to identify what data is candidate to long term preservation based on their use, benefit and quality.
Support the creation of long-term preservation and access strategies and processes among the different scientific disciplines.
Engage and collaborate with domain specific networks, creating new ones where necessary, that will consolidate practices and standards, such as metadata and ontologies, that will strengthen long-term access and preservation and support reproducibility, integrity and validity.
Build upon existing services and enrich EOSC with tools to store and access digital data for long periods, automate and federate certain specialised curation and preservation tasks.
Create an expert curation network (discipline oriented) that will enhance and facilitate the curation process and the digital preservation actions to ensure data remain accessible as technology changes.
Identify within EOSC and consolidate a network of repositories and archives for long-term preservation to address economy of scale and better support the European science ecosystem. Such network will have to be a superset of the network of trusted repositories of which the development and coordination will be supported under the topic HORIZON-INFRA-2024-EOSC-01-03.
Please, visit the following page to get more information regarding this call.