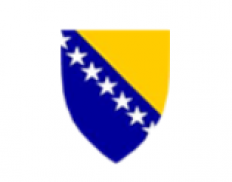 Federal Ministry of Physical Planning (Bosnia And Herzegovina)
Details
Office:
Bosnia and Herzegovina
Address:
Hamdije Čemerlića Sarajevo
E-mail(s):
info@fmpu.gov.ba
Sectors:
Culture, Environment & NRM, Mapping & Cadastre
Description
The Federal Ministry of Physical Planning in its present form has been in existence since 2006, when the Law on Federal Ministries and other bodies of the federal administration implemented the reorganization of the Federal Ministries. Until then, within the Federal Ministry of Physical Planning, there was also the Environment sector.

In its present form, the Ministry has focused on basic activities related to the Federation's spatial planning, land use at the federal level, long-term planning for the exploitation of natural resources, and the protection of national monuments and areas of distinct natural architectural and cultural-historical significance.
Circumstantial eligible countries