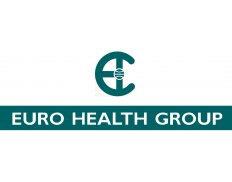 Member
EHG - Euro Health Group Consultants
Member
Details
Types:
Consulting Organization
Funding agencies:
AfDB, DANIDA, EC, EIB, MCC, UNDP, USAID, WB, Other, GIZ, LuxDev, UNOPS, SDC, UNICEF, WHO, SADC, Global Fund, UNFPA
Sectors:
Finance & Accounting, Gender, Health, Media and Communications, Monitoring & Evaluation, Programme & Resource Management, Risk Management (incl. insurance), Social Development
About
Welcome to Euro Health Group (EHG) - a Danish-based health consultancy company owned and governed by the not-for-profit Euro Health Foundation working mainly within the field of health care providing technical assistance and support across the globe. Our projects emphasize solid planning and management based on participatory approaches that strive to reach consensus between all relevant stakeholders including the beneficiaries and build their capacity while fostering a sense of ownership. We strongly encourage the use of national technical expertise and local professional staff when providing technical assistance as a means of transferring knowledge and skills while simultaneously building institutional and professional capacity.
Established in 1990, EHG has successfully implemented over 200 projects under agreements with all major bilateral and multilateral development agencies in Africa, Asia, the Middle East, South East Europe and the countries of the former Soviet Union. EHG has developed an extensive worldwide collaborative network, with links to Universities, research institutions, schools of public health and professionals.