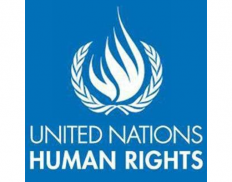 Office of the United Nations High Commissioner for Human Rights (HQ)
Details
Address:
Palais Wilson 52 rue des Pâquis CH-1201 Geneva, Switzerland
E-mail(s):
infodesk@ohchr.org
Contact person:
Sabas Monroy, Evaluation Officer
Awards in:
Kazakhstan, New Zealand, Moldova, Switzerland, USA
Sectors:
Human Rights, Monitoring & Evaluation
Description
The Office of the United Nations High Commissioner for Human Rights (UN Human Rights) is a department of the United Nations Secretariat that works to promote and protect human rights that are guaranteed by international law and enshrined in the 1948 Universal Declaration of Human Rights. The Bureau was formed by the UN General Assembly in 1993 in Geneva, Switzerland, following the 1993 World Conference on Human Rights.
The High Commissioner is the highest United Nations official responsible for human rights, holds the rank of Deputy Secretary-General, and reports to the Secretary-General of the United Nations. The work of OHCHR is carried out in three main areas: rulemaking, monitoring, and ensuring human rights. The main tasks of the High Commissioner are to lead global human rights movements, perform the role of moral authority and spokesperson for victims, make public statements and appeals when human rights crises erupt, travel constantly to spread worldwide the message of human rights, promote education on human rights, try to stimulate prevention on issues such as human trafficking, HIV and biotechnology, integrate concepts and standards of human rights into all areas of UN work and provide support services to the Human Rights Council and its Advisory Committee at their meetings. OHCHR also conducts research, provides consulting and technical services, disseminates information, and issues publications.
OHCHR key sectors: Democracy, Human Rights, Advocacy, Peace, Education, Training, Social Development, Social Inclusion, Research, etc.
Circumstantial eligible countries
By Tender Sectors and Organization Types
By Grant Sectors and Organization Types