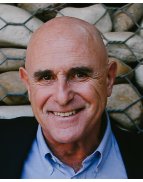 Member
Details
Citizenship:
France, South Africa
Sectors:
Industry, Commerce & Services, Urban Development, Transport
Address:
214 Gibraltar House, 74 Regent Rd, Sea Point, Cape Town, 8005, South Africa
Cellphone:
+27 83 292 6887
About
I am a consultant in urban planning and economics and related fields, with a M.Sc. in Urban and Regional Planning and a B. Business Science, Economics. I have 40 years work experience, 12 in the public sector and 28 as a consultant for both the public and private sectors. I have extensive experience in Sub-Saharan Africa, with specialist expertise in the following fields:
* Urban and economic development planning at metropolitan, municipal and local levels including urban corridor development.
* Integrated land use and transportation planning, including urban structure analysis and scenario preparation.
* Urban economic analysis and forecasting, employment creation assessment.
* Demographic analysis and forecasting for urban planning, transportation projects and market research.
* Development and location strategies for retail chains in various countries in Sub-Saharan Africa.
* Urban re-development including waterfront and inner city planning of public and quasi-public sector landholdings.
The countries in which I have consulted include South Africa, Nigeria, Senegal, Uganda, Kenya, Tanzania, Democratic Republic of Congo, Zambia, Zimbabwe, Malawi and Lesotho.