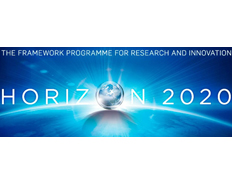 Ship emission control scenarios, marine environmental impact and mitigation
Details
Location:
EU 27, Switzerland
Contracting Authority Type:
Development Institution
Sector:
Environment & NRM, Pollution & Waste Management (incl. treatment), Water Navigation & Ports & Shipping
Eligible applicants:
Unrestricted / Unspecified
Eligible nationalities:
EU 27, Afghanistan, Albania, Algeria, American Samoa, Angola, Anguilla, Argentina, Armenia, Aruba, Azerbaijan, Bangladesh, Belarus, Belize, Benin, Bermuda, Bhutan, Bolivia, Bosnia and Herzegovina, Botswana, British Virgin Islands, Burkina Faso, Burundi, Cambodia, Cameroon, Cape Verde, Caribbean Netherlands, Cayman Islands, Central African Republic, Chad, Chile, Colombia, Comoros, Congo, Costa Rica, Cote d'Ivoire, Cuba, Dem. Rep. Congo, Djibouti, Dominica, Commonwealth of, Dominican Republic, Ecuador, Egypt, El Salvador, Eritrea, Eswatini (Swaziland), Ethiopia, Falkland Islands, Fiji, French Polynesia, French Southern Territory, Gabon, Gambia, Georgia, Ghana, Greenland, Grenada, Guatemala, Guinea, Guinea-Bissau, Guyana, Haiti, Honduras, Iceland, Indonesia, Iran, Iraq, Israel, Jamaica, Jordan, Kazakhstan, Kenya, Kiribati, Kosovo, Kyrgyzstan, Laos, Lebanon, Lesotho, Liberia, Libya, Madagascar, Malawi, Malaysia, Maldives, Mali, Marshall Islands, Mauritania, Mauritius, Micronesia, Moldova, Mongolia, Montenegro, Montserrat, Morocco, Mozambique, Myanmar, Namibia, Nepal, New Caledonia, Nicaragua, Niger, Nigeria, North Korea, North Macedonia, Norway, Pakistan, Palau, Palestine / West Bank & Gaza, Panama, Papua New Guinea, Paraguay, Peru, Philippines, Pitcairn, Rwanda, Saint Helena, Saint Kitts and Nevis, Saint Lucia, Saint Vincent and the Grenadines, Samoa, Sao Tome and Principe, Senegal, Serbia, Seychelles, Sierra Leone, Solomon Islands, Somalia, South Africa, South Sudan, Sri Lanka, St. Pierre and Miquelon, Sudan, Suriname, Switzerland, Syria, Tajikistan, Tanzania, Thailand, Timor-Leste, Togo, Tonga, Tunisia, Turkey, Turkmenistan, Turks and Caicos, Tuvalu, Uganda, Ukraine, Uruguay, Uzbekistan, Vanuatu, Venezuela, Vietnam, Wallis and Futuna, Yemen, Zambia, Zimbabwe
Date posted:
01 Nov, 2017
Description
Call updates:
Apr 29, 2019 11:10:32 AM
On 25 April 2019, a total of 61 full proposals were submitted in response to the following 2019 topic:
MG-BG-02-2019– 7 proposals
Apr 9, 2019 11:34:08 AM
Please consult the FAQ section on the Funding and Tenders Portal for this topic:
04 December 2018 00:30
The submission session is now available for: MG-BG-02-2019(RIA)
Extension of deadline:
25 April 2019 17:00:00
---
TOPIC : Ship emission control scenarios, marine environmental impact and mitigation
Topic identifier:

MG-BG-02-2019

Publication date:

27 October 2017

---
Types of action:

RIA Research and Innovation action

DeadlineModel:
Planned opening date:

single-stage




04 December 2018

Deadline:

24 April 2019 17:00:00

---

Time Zone : (Brussels time)
Horizon 2020
Pillar: Societal Challenges
Work Programme Year: H2020-2018-2020
Call : H2020-MG-2018-2019-2020
Topic Description
Specific Challenge

:
Increasingly strict emission standards apply to shipping around the coastlines of many developed countries. Presently these are mainly focussed on SOx, but in future, reflecting health concerns, increasingly strict limits are likely to address NOx and particulate matter. A variety of compliant solutions can meet present, and may be able to meet emerging and future standards. However, some of these solutions may lead to secondary impacts and new waste streams. The principal challenge is to better understand the comprehensive environmental impacts from the wide scale adoption of a range of potential emission reduction solutions together with any secondary effects on the on the marine environment. As well as building upon current state of the art modelling (e.g by IIASA and EMSA[1]), appropriate Earth Observation data and information provided by the Copernicus programme and its Marine Environmental Monitoring Service maybe taken into consideration.
Scope

:
To address these challenges, proposals should address all of the following aspects:
Assess the range of emission reduction technologies and designs which may be deployed, consider their cost benefits.

Experimentally characterise waste streams from emission control technologies, identifying the substances and quantities involved.

Considering several possible scenarios for the wide scale adoption of different emission control technologies depending on fuel costs, availabilities service needs etc model the disbursement of to the marine environment around the European coastline. Modelling should consider the main shipping routes, use real ship traffic, hydrological and weather data and the variety of constituents discharged. Consideration should be given to vulnerable regions such as estuaries and enclosed waters.

For the scenarios modelled assess the environmental impact on the marine environment in the medium and long term including consideration of any potential bio accumulation.

Considering SOx, NOx and particulate matter, assess and propose sustainable cost effective emission reduction strategies and technologies. Assessments should also include consideration of waste stream costs and their cost effective treatment.

Open access to source and dispersion model data is encouraged.
In line with the Union's strategy for international cooperation in research and innovation, international cooperation is encouraged. The participation of civil society is also encouraged.
The Commission considers that proposals requesting a budget from the EU of up to EUR 8 million would allow this specific challenge to be addressed appropriately. Nonetheless this does not preclude submission and selection of proposals requesting other amounts.
Expected Impact

:
For a variety of likely emission reduction scenarios, activities will provide comprehensive information concerning the predicted dispersion of discharges from shipping and any long term environmental impact. Identify the most effected locations. Provide a sound science basis for future policy decisions at local, national, European and international levels. Provide a valuable open data and modelling resource. Facilitate cooperation between industry and environmental scientists. Contribute to UN's Sustainable Development Goals 14 Conserve and sustainably use the oceans, seas and marine resources and the target to prevent and significantly reduce marine pollution of all kinds.
Cross-cutting Priorities

:
Open Science
Blue Growth
International cooperation
[1]International Institute for Applied Systems Analysis, European Marine Safety Agency.
Location:
EU 27, Iceland, Liechtenstein, Norway, Switzerland
Location:
EU 27, Iceland, Liechtenstein, Norway, Switzerland