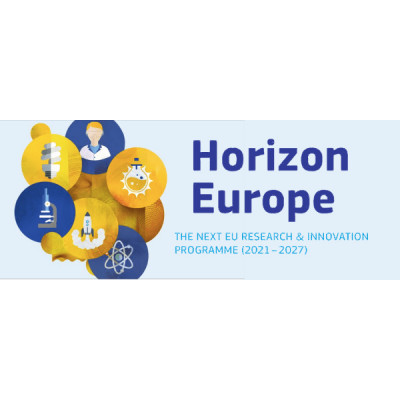 Atlantic and Arctic basin lighthouse - restoration of marine and coastal ecosystems and increased climate resilience
Details
Contracting Authority Type:
Development Institution
Sector:
Environment & NRM, Pollution & Waste Management (incl. treatment), Water Navigation & Ports & Shipping
Eligible applicants:
Unrestricted / Unspecified, Individuals
Eligible nationalities:
Afghanistan, Albania, Algeria, American Samoa, Angola, Anguilla, Argentina, Armenia, Aruba, Austria, Azerbaijan, Azores, Bangladesh, Belarus, Belgium, Belize, Benin, Bermuda, Bhutan, Bolivia, Bosnia and Herzegovina, Botswana, British Virgin Islands, Bulgaria, Burkina Faso, Burundi, Cambodia, Cameroon, Canary Islands, Cape Verde, Caribbean Netherlands, Cayman Islands, Central African Republic, Chad, Chile, Colombia, Comoros, Congo, Costa Rica, Cote d'Ivoire, Croatia, Cuba, Cyprus, Czech Republic, Dem. Rep. Congo, Denmark, Djibouti, Dominica, Commonwealth of, Dominican Republic, Ecuador, Egypt, El Salvador, Eritrea, Estonia, Eswatini (Swaziland), Ethiopia, Falkland Islands, Faroe Islands, Fiji, Finland, France, French Polynesia, French Southern Territory, Gabon, Gambia, Georgia, Germany, Ghana, Greece, Greenland, Grenada, Guatemala, Guinea, Guinea-Bissau, Guyana, Haiti, Honduras, Hungary, Iceland, Indonesia, Iran, Iraq, Ireland, Israel, Italy, Jamaica, Jordan, Kazakhstan, Kenya, Kiribati, Kosovo, Kyrgyzstan, Laos, Latvia, Lebanon, Lesotho, Liberia, Libya, Lithuania, Luxembourg, Madagascar, Malawi, Malaysia, Maldives, Mali, Malta, Marshall Islands, Mauritania, Mauritius, Micronesia, Moldova, Mongolia, Montenegro, Montserrat, Morocco, Mozambique, Myanmar, Namibia, Nepal, Netherlands, New Caledonia, Nicaragua, Niger, Nigeria, North Korea, North Macedonia, Norway, Pakistan, Palau, Palestine / West Bank & Gaza, Panama, Papua New Guinea, Paraguay, Peru, Philippines, Pitcairn, Poland, Portugal, Romania, Rwanda, Saint Helena, Saint Kitts and Nevis, Saint Lucia, Saint Vincent and the Grenadines, Samoa, Sao Tome and Principe, Senegal, Serbia, Seychelles, Sierra Leone, Slovakia, Slovenia, Solomon Islands, Somalia, South Africa, South Sudan, Spain, Sri Lanka, St. Pierre and Miquelon, Sudan, Suriname, Sweden, Switzerland, Syria, Tajikistan, Tanzania, Thailand, Timor-Leste, Togo, Tonga, Tunisia, Turkey, Turkmenistan, Turks and Caicos, Tuvalu, Uganda, Ukraine, Uruguay, Uzbekistan, Vanuatu, Venezuela, Vietnam, Wallis and Futuna, Yemen, Zambia, Zimbabwe
Date posted:
16 Dec, 2021
Description
Call updates
The submission session is now available for: HORIZON-MISS-2021-OCEAN-02-03(HORIZON-IA)
---
Atlantic and Arctic basin lighthouse - restoration of marine and coastal ecosystems and increased climate resilience
TOPIC ID: HORIZON-MISS-2021-OCEAN-02-03
Programme: Horizon Europe Framework Programme (HORIZON)
Call: Protect and restore marine and fresh water ecosystems and biodiversity (HORIZON-MISS-2021-OCEAN-02)
Type of action: HORIZON-IA HORIZON Innovation Actions
Type of MGA: HORIZON Action Grant Budget-Based [HORIZON-AG]
Deadline model: single-stage
Planned opening date: 22 December 2021
Deadline date: 12 April 2022 17:00:00 Brussels time
ExpectedOutcome:
Project results are expected to contribute to all of the following expected outcomes:
Implementable blueprints for making communities climate-proof and weather-resilient, in particular by adapting to extreme weather events in coastal areas and sea level rise and other climate change impacts;
Technological, logistical, social and economic innovation for the restoration of marine, coastal and river ecosystems;
Blueprints for implementing such innovation through basin-scale cooperation in the Atlantic and Arctic, including through transition arrangements that create socially and economically sustainable propositions for local stakeholders;
Contribute to the implementation of the European Green Deal, the EU Adaptation Strategy[1], the EU Biodiversity Strategy, as well as the Galway Statement, the Belém Statement, the OSPAR Convention[2] in connection with the implementation of EU marine environment, biodiversity and Arctic policies, the Atlantic Action Plan 2.0 with the aim to work for the benefit of all communities of stakeholders around the Atlantic and the Arctic and the Arctic Action Plan enhancing collaborative efforts to address the challenges in the Arctic;
Contribute to better informed citizens and decision makers, for a better governance.
Scope:
Proposals are expected to focus on marine ecosystem restoration at a large scale through:
- reduction of pressures (e.g. from fishing, pollution, extraction, barriers, and other human activities);
- application of ecosystem-based management, nature-based and building with nature restoration measures boosting resilience to climate change (e.g. sea level rise, floods, loss of permafrost in the Arctic) and mitigating its impacts;
- other effective locally adapted restoration measures and appropriate combinations of all the above.
The proposals should focus on demonstration activities for the restoration of marine and coastal ecosystems through nature-based solutions that boost coastal resilience, such as oyster reefs, kelp forests, wetlands and salt marshes. The proposals are also expected to explore different pressures and climate change adaptation needs in a systemic way, such as the soil erosion and its impact on coastal areas resulting in marine ecosystem pressures.
In addition, combination of nature-based restoration measures with sustainable and circular technological solutions, as well as sustainable aquaculture practices may be considered.
Proposals may involve coastal communities particularly vulnerable to the risks of extreme weather events and sea level rise, including islands and the EU Outermost Regions that urgently need restoration measures to adapt to climate change thus ensuring their population safety and climate proof and weather resilient infrastructure.
The proposals are expected to involve local actors and communities in active and passive marine ecosystem restoration and protection and holistic socio-ecological management of restored and valuable ecosystems, including where appropriate European volunteer/solidarity corps and citizens science activities in the restoration activities. Citizen engagement is a pillar concept for the Mission. Communities need to undergo significant changes in order to become climate-proof, and measures need to be co-owned in order to be best accepted. The involvement of local authorities and local communities will be required in order to ensure that the solutions designed are best suited, co-created and with the necessary ownership. Activities should, therefore, promote the involvement of local communities in order to hear from them the impact of intended actions, and to co-create measures that meet the Mission's aims while taking local communities' needs and values on board.
Proposals must:
Carry out demonstration activities in 3 different countries of the Atlantic and Arctic basin, involving and including in the consortium partners from these three countries;
Identify areas and locations where the solutions are replicable and draw up an action plan and roadmap to replicate and scale up the ecosystem and biodiversity restoration solutions and actions.
To address the impact-driven approach of the Mission and the nature of Innovation Actions, proposals are expected to work with and engage at least 5 'associated regions' to showcase the feasibility, replicability and scale up of the solutions developed within the projects in other areas. 'Associated regions' are understood as areas with ecosystems that can benefit from the demonstration activities (e.g. neighbouring regions and/or regions in a different sea basin) and/or less-developed regions, with the need to build capacity to implement the innovative solutions to restore marine ecosystems. The proposals should ensure that the associated regions are located in Member States/Associated countries other than those that are part of the project consortium. An "associated region" must benefit from the Financial Support to Third Parties provided under this topic only once. The partners will proactively reach out to the associated regions to enable them to follow closely the project and its demonstration activities. The projects should continuously share their outcomes and knowledge with those 'associated regions' and provide them with technical assistance to build capacity and to implement freshwater ecosystem restoration solutions in their territory that contribute to achieving the Mission objectives. The technical assistance to the 'associated regions' should include the provision of technical advisory services necessary to the prepare roadmaps, plans and projects to restore maecosystems in the associated regions addressing possible barriers and showing the feasibility of implementing innovative solutions.
The maximum amount of Financial Support to Third Parties is EUR 100,000 per 'associated region' for the entire duration of the action. Proposals should outline the selection process of the third parties to which financial support would be granted based on principles of transparency, objectivity and fairness.
The proposals should build on research and innovation developed in the frame of related projects in the current and previous EU framework programmes, such as Horizon 2020 (e.g. the ongoing projects and activities which are part of the All-Atlantic Ocean Research Alliance[3]), LIFE and national and regional programmes in the Atlantic/Arctic basins as well as the activities of the Sustainable Blue Economy Partnership and the Atlantic Action Plan 2.0. Projects may benefit from the expertise and knowledge of the Joint Research Centre, especially in the areas of large scale monitoring and assessment set-up, technical input on harmonised methodologies and making links with relevant policy frameworks.
The projects funded under this topic will address all following issues:
build links with other Mission activities and other relevant activities within the lighthouse and its area to maximize synergies, as well as with the European Blue Parks, other Mission lighthouses;
build links with the Mission implementation monitoring system that will be part of the Mission Implementation Support Platform and with the Danube river basin lighthouse support facility and platform, for reporting, monitoring and coordination of all relevant implementation activities in the lighthouse area as well as with the Blue Parks technical support platform;
support the Ocean and water knowledge system, in particular by contributing to biodiversity monitoring, modelling and knowledge creation and data.
Projects funded under this topic are strongly encouraged to participate in networking and joint activities with other projects funded under other topics in the Mission Ocean, seas and waters as well as in other relevant Missions, as appropriate. These networking and joint activities could, for example, involve the participation in joint workshops, the exchange of knowledge, the development and adoption of best practices, or joint communication activities. Of particular importance in this context is topic HORIZON-MISS-2021-CLIMA-02-04: "Large scale demonstrators of climate resilience creating cross-border value". For this purpose, proposals should provide for dedicated activities and earmark appropriate resources.
Similarly, projects funded under this topic would benefit from networking and exchanges of information with the projects funded under Cluster 6 following topics: HORIZON-CL6-2021-BIODIV-01-10 (Demonstration of measures and management for coastal and marine ecosystems restoration and resilience in simplified socio-ecological systems); HORIZON-CL6-2021-BIODIV-01-12 (Improved science based maritime spatial planning and identification of marine protected areas).
Proposals are expected to show how their activities and results will achieve the Mission's objectives, in line with the timeframe of the Mission phases, i.e.: by 2025 for the 'development and piloting' phase and 2030 for the 'deployment and upscaling phase'.