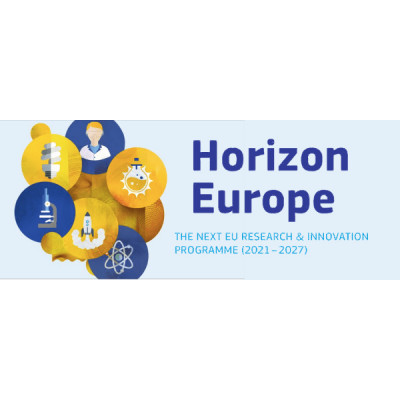 Transformation of the existing fleet towards greener operations through retrofitting (ZEWT Partnership)
Details
Contracting Authority Type:
Development Institution
Sector:
Environment & NRM, Pollution & Waste Management (incl. treatment), Water Navigation & Ports & Shipping
Eligible applicants:
Unrestricted / Unspecified, Individuals
Eligible nationalities:
Afghanistan, Albania, Algeria, American Samoa, Angola, Anguilla, Argentina, Armenia, Aruba, Austria, Azerbaijan, Azores, Bangladesh, Belarus, Belgium, Belize, Benin, Bermuda, Bhutan, Bolivia, Bosnia and Herzegovina, Botswana, British Virgin Islands, Bulgaria, Burkina Faso, Burundi, Cambodia, Cameroon, Canary Islands, Cape Verde, Caribbean Netherlands, Cayman Islands, Central African Republic, Chad, Chile, Colombia, Comoros, Congo, Costa Rica, Cote d'Ivoire, Croatia, Cuba, Cyprus, Czech Republic, Dem. Rep. Congo, Denmark, Djibouti, Dominica, Commonwealth of, Dominican Republic, Ecuador, Egypt, El Salvador, Eritrea, Estonia, Eswatini (Swaziland), Ethiopia, Falkland Islands, Faroe Islands, Fiji, Finland, France, French Polynesia, French Southern Territory, Gabon, Gambia, Georgia, Germany, Ghana, Greece, Greenland, Grenada, Guatemala, Guinea, Guinea-Bissau, Guyana, Haiti, Honduras, Hungary, Iceland, Indonesia, Iran, Iraq, Ireland, Israel, Italy, Jamaica, Jordan, Kazakhstan, Kenya, Kiribati, Kosovo, Kyrgyzstan, Laos, Latvia, Lebanon, Lesotho, Liberia, Libya, Lithuania, Luxembourg, Madagascar, Malawi, Malaysia, Maldives, Mali, Malta, Marshall Islands, Mauritania, Mauritius, Micronesia, Moldova, Mongolia, Montenegro, Montserrat, Morocco, Mozambique, Myanmar, Namibia, Nepal, Netherlands, New Caledonia, Nicaragua, Niger, Nigeria, North Korea, North Macedonia, Norway, Pakistan, Palau, Palestine / West Bank & Gaza, Panama, Papua New Guinea, Paraguay, Peru, Philippines, Pitcairn, Poland, Portugal, Romania, Rwanda, Saint Helena, Saint Kitts and Nevis, Saint Lucia, Saint Vincent and the Grenadines, Samoa, Sao Tome and Principe, Senegal, Serbia, Seychelles, Sierra Leone, Slovakia, Slovenia, Solomon Islands, Somalia, South Africa, South Sudan, Spain, Sri Lanka, St. Pierre and Miquelon, Sudan, Suriname, Sweden, Switzerland, Syria, Tajikistan, Tanzania, Thailand, Timor-Leste, Togo, Tonga, Tunisia, Turkey, Turkmenistan, Turks and Caicos, Tuvalu, Uganda, Ukraine, Uruguay, Uzbekistan, Vanuatu, Venezuela, Vietnam, Wallis and Futuna, Yemen, Zambia, Zimbabwe
Date posted:
25 Jun, 2021
Description
Call Updates
May 2, 2022 9:08:46 AM
The call HORIZON-CL5-2022-D5-01 closed on 26/04/2022.
141 proposals were submitted, with the following breakdown per topic:
HORIZON-CL5-2022-D5-01-04 (IA): 20 proposals
Dec 2, 2021 11:50:16 AM
The submission session is now available for: HORIZON-CL5-2022-D5-01-04(HORIZON-IA)
---
Transformation of the existing fleet towards greener operations through retrofitting (ZEWT Partnership)
TOPIC ID: HORIZON-CL5-2022-D5-01-04
Programme: Horizon Europe Framework Programme (HORIZON)
Call: Clean and competitive solutions for all transport modes (HORIZON-CL5-2022-D5-01)
Type of action: HORIZON-IA HORIZON Innovation Actions
Type of MGA: HORIZON Action Grant Budget-Based [HORIZON-AG]
Deadline model: single-stage
Planned opening date: 02 December 2021
Deadline date: 26 April 2022 17:00:00 Brussels time
Topic description

ExpectedOutcome:

Project outputs and results are expected to contribute concretely to the following expected outcomes as marked ("*") whilst supporting the overall medium and longer term objectives:
Accelerated achievement of climate neutrality of waterborne transport through retrofit modifications to the existing fleet.
Ensuring cost effective solutions for retrofitting existing ships, thus supporting ship owners in the process of making the European fleet more environmentally friendly.
Business models, industry standards, regulatory approvals, best practice guidance, and easy-to-customise strategies for retrofitting removing the commercial risk of deployment.
Increased competitiveness of European shipyards, repair yards, and European marine equipment providers within the domain of green shipping technology.
*Demonstrated retrofitting solutions for sea-going and inland navigation vessels in operation.
*Retrofit solutions to reduce GHG emissions that are developed and ready to deploy. The target is to achieve a GHG emissions reduction of at least 35% compared to the original design.
*Retrofit solutions involving climate neutral fuels making vessels GHG emission free. These solutions are expected to have a significant R&I content going beyond a simple exchange of fuels through minor technical adaptations.
*Establishment of an up-to-date catalogue of suitable solutions for a wide variety of ship types and operation scenarios.
Scope:

Progress towards climate neutrality of waterborne transport can be achieved more quickly by means of retrofit solutions that improve the performance of the existing fleet (sea-going and IWT) whilst solutions which are exclusive to new ships can only be implemented at the pace of the commercially driven fleet renewal.
In the trajectory towards the transition to new technologies that will make waterborne transport and operation greener and climate neutral picking the low hanging fruits is important. With the comparatively long life cycles of waterborne assets and their high initial capital costs addressing the existing fleet is paramount in order to achieve fast and tangible results. Therefore, interventions that are easily implemented by shipyards, ship owners and operators need to be developed in the shortest possible time to reduce emissions from vessels already in service, both seagoing and those operating in inland navigation. The latter are particularly relevant as they tend to be in use in excess of 30 years and are largely owned by SMEs with limited investment potential.
In this context the owner-operator dilemma poses additional problem in the waterborne sector: A large number of ships are bareboat chartered by an operator who does not take investment decisions although he could benefit from them through lower running costs. The owner who would have to make those investment decisions, however, does not gain financial advantages as charter rates are generally fixed and depend on ship size and speed only. A performance related charter rate system has often been discussed but rarely implemented. Easy and relatively cheap retrofitting solutions may help in overcoming this dilemma.
For inland navigation and/or maritime shipping projects are expected to address one or more of the following:
Retrofit solutions to significantly reduce air or water pollution without increasing fuel consumption and hence GHG emissions, for example main engine abatement systems or engine and propulsion system modifications.
Retrofit solutions which significant reduce GHG emissions through partial or full electrification, clearly progressing beyond the state of the art. Indicative examples are battery ICE hybridisation for the main propulsion system and auxiliary power, electric network reconfiguration, electrical power management.
Retrofit innovative hydrodynamic improvements (hull, hull management, appendages) to significantly improve energy efficiency and reduce GHG emissions by reducing fuel consumption.
Location:
Albania, Austria, Azores, Belgium, Bosnia and Herzegovina, Bulgaria, Canary Islands, Croatia, Cyprus, Czech Republic, Denmark, Estonia, Faroe Islands, Finland, France, Germany, Greece, Hungary, Ireland, Italy, Kosovo, Latvia, Lithuania, Luxembourg, Malta, Montenegro, Netherlands, North Macedonia, Poland, Portugal, Romania, Serbia, Slovakia, Slovenia, Spain, Sweden, Turkey, UK