The World Bank Group (WB or WBG), one of the largest multilateral institutions in the world, every year manages approximately 700 procurement opportunities valued at a total of over US$1.6 billion. Thus, the institution offers plenty of business prospects for qualified vendors. With over 130 office locations across the globe, the WB is in constant need of various types of goods and services to satisfy its own requirements. In this context, the Corporate Procurement Unit is responsible for establishing and conducting the associated procurement procedures for all the Bank's internal needs.
DevelopmentAid, in collaboration with the World Bank Group, invites organizations and individual experts working in the development sector to join the webinar, Doing Business with the World Bank. Corporate Procurement, to learn more about aspects of WB's corporate procurement and discover ways to achieve successful collaboration.
The goal of the WB Corporate Procurement Unit is to obtain the best overall value through an open and competitive process that is fair to all vendors. Some examples of the goods and services procured relate to ICT equipment and services, paper and paper products, graphic design, and facilities management services. With 15 years' experience at the WB, our guest, Faith Graham, is best placed to expand on how to become a registered vendor with the institution and what requirements need to be met to secure a good chance of winning a WB tender.
Apart from corporate procurement, the WB's activity also relates to public procurement. It assists partner countries to organize efficient and transparent procurement procedures to ensure the effective use of public resources in Bank-financed projects. If you want to learn more about WB's operational procurement, take a look at this article that concluded our previous webinar with the World Bank which took place on 18 November 2022.
Invitation to a Webinar

DevelopmentAid and the World Bank Group invite you to attend the webinar, Doing Business with the World Bank. Corporate Procurement, which will take place on 26 May 2022 at 4 pm (Brussels) / 10 am (Washington DC).
Key takeaways
Get to know the Corporate Procurement Unit and its mission within the WBG
Learn how to become a registered vendor for corporate procurement at WBG
Discover tips on how to target business opportunities, submit solicitations and prepare winning proposals
Ask your questions during the Q&A session
Speaker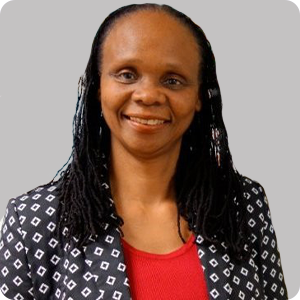 Faith Graham, Category Lead for Professional Services, Corporate Procurement at the World Bank Group
Faith has been working at the WBG for more than 15 years and currently serves as the Corporate Procurement Category Lead for Professional Services. She leads the team responsible for the procurement of a broad range of consulting services to support the Bank's global operational activities, as well as a range of professional services for WBG's internal administrative requirements. Faith's procurement career spans both the private and public sectors.
Host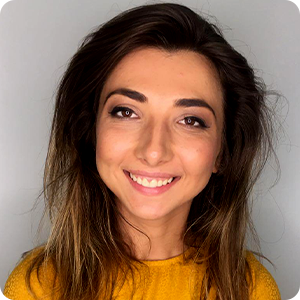 Elena Rata, External Relations & Events at DevelopmentAid