Emotions can connect people across multiple geographies and from various backgrounds in a very special way. That is why storytelling is considered to be a powerful communication tool in global development. And it is gaining more and more popularity, with its importance growing year by year. Why?. Communication in the aid sector has long been criticized for some practices that depict, via pictures or posts, poverty and sadness among beneficiaries. It is precisely for these reasons that storytelling is becoming a new tool in the aid communication guidelines – allowing people to tell their story, and improving authenticity. But let's see what our experts have to say about this.


Key Takeaways:
Storytelling plays a crucial role in the international development sector having the following outcomes: engaging stakeholders, raising awareness, inspiring action, advocacy and policy influence, building partnerships and collaborations.
Storytelling gives a human face to poverty, inequality, and other challenges, creating a stronger emotional connection – state experts.
Another idea is that storytelling can be used to raise awareness and inspire action through different mediums such as written articles, videos, podcasts, or online campaigns.
In the realm of international development, storytelling serves as a catalyst for change, giving voice to marginalized communities, fostering empathy, and mobilizing action towards sustainable development goals
DevelopmentAid: What is storytelling in international development and why is it necessary?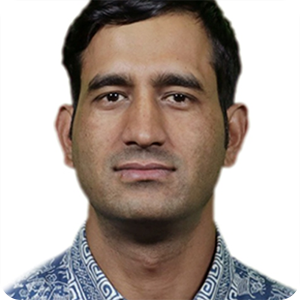 "Storytelling is an important tool for development, as it can help to bring attention to the issues faced by societies and can be used to raise awareness and inspire action through different mediums such as written articles, videos, podcasts, or online campaigns. It can also include public narratives on international development including challenges, successes, and the impact of development activities. To bring attention to pressing issues in Nepal, storytelling that highlights the struggles of marginalized communities, such as Dalits or indigenous groups, can shed light on social inequalities and discrimination. Through these narratives, empathy is evoked, and a sense of urgency is created to address these issues. Likewise, storytelling allows marginalized communities to amplify their voices. Individuals are given the opportunity to share their experiences and perspectives, allowing them to advocate for their rights and demand change. Women and marginalized people in remote areas have been empowered to share their stories through storytelling initiatives such as 'Herne Katha,' raising awareness of inequality, pain, happiness, and inspiration. In addition, a key element of leveraging support and resources is storytelling. Organizers can generate public interest and funding by showcasing the impact of development interventions through stories. In Nepal, the Annapurna Conservation Area Project has achieved significant biodiversity preservation while also empowering local communities, inspiring local and international support, leading to its replication in other countries. To sum up, the importance of storytelling in the international development sector in Nepal lies in raising awareness, amplifying marginalized voices, mobilizing resources, and fostering cultural understanding. Social challenges can be addressed through stories, empowering communities, and inspiring collaborative actions to draw the attention of larger audiences."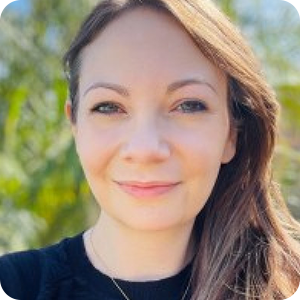 "Storytelling is essential to breaking through barriers to collective action and finding sustainable, locally-led solutions to complex global challenges. Stories do this by fostering greater understanding and promoting shared values among diverse stakeholders. Through storytelling we share knowledge, experiences, and best practices, but also shape global narratives and approaches to development issues. The stories we tell will ultimately determine what development solutions look like. Therefore, it is imperative that we use stories to amplify the voices, attitudes, and perspectives of those most directly affected. Storytelling can humanize and empower marginalized communities and even shift entrenched power dynamics. If we intend to reach the Sustainable Development Goals by 2030, we cannot afford to lose out on the opportunity that storytelling provides to disrupt the status quo, build bridges, and drive positive change in communities."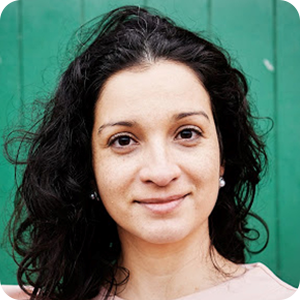 "Storytelling holds immense power in international development. It enables us to raise awareness, foster empathy, and influence perceptions and behaviors related to development issues. The combination of personal narratives and factual data forms a compelling force that resonates with people from all walks of life. Countless examples demonstrate the transformative role of storytelling in international development at various levels. Take, for instance, the Conference of the Parties (COP) – a gathering where stories and narratives are shared to inspire action towards reducing greenhouse gas emissions. Through these stories, we are reminded of the urgent need to protect our resourceful planet while ensuring its abundance for future generations. Similarly, day-to-day conversations at home or work, regarding immigration dynamics, local economies, and security represent our shared concerns and the aspiration for dignified conditions for every individual, regardless of their geographical location."
"In international development, at both ends, donor and beneficiary, people need to be motivated to act and change in a positive direction. Regardless of its size and scope on the aggregate level, every change is personal. Storytelling is a powerful tool to convince and motivate people to take that small step to change something or to change themselves at a personal level. Stories can make difficult subjects understandable and far visions relatable. A draining and long technical process could be translated into and told as an inspiring human story of transformation through storytelling. Storytelling is also incredibly compelling in closing remarks; sharing results and outcomes. Storytelling is about capturing an experience, in a narrative form, with a beginning, a middle and an end. Most of the time a story conveys some personal journey. Great stories have a protagonist, a struggle, and a resolution of conflict. Good storytelling makes an individual, unique experience feel universal. The stories that we remember are the ones that we connect with personally, the ones with a moral lesson, or that teach us something new. A story well-told has the power to make every person take that first step towards changing the world to be a better place."
"Storytelling is considered the oldest form of communication and, in my opinion, has a true value in international development for its potential to allow all the diverse voices in international development to be heard; to share the real stories behind perspectives, struggles and successes from all layers of society; to break power dynamics; to put a human face to numbers and statistics; and as a support in sharing lessons learned. Furthermore, from my own experience, working with Participatory Video and Participatory Photography, storytelling has the potential to break power, gender and generational dynamics and reach large(r) audiences than other forms of communication in international development."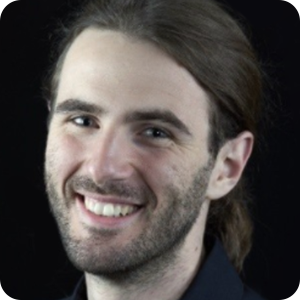 "Storytelling is not just a means of communication; it is a fundamental tool in a change-makers arsenal. In international development, it is the key to unlocking hearts and minds, forging connections across cultures, and inspiring action. Through stories, we can give voice to the voiceless, illuminate the hidden struggles of marginalized communities, and showcase the incredible resilience and strength of the human spirit. Storytelling also enables us to convey complex issues and solutions in a way that resonates with people on a deep emotional level, leading to a greater understanding and a willingness to take action. By harnessing the power of storytelling, changemakers can not only create a more just and equitable world, but also a more compassionate and connected one."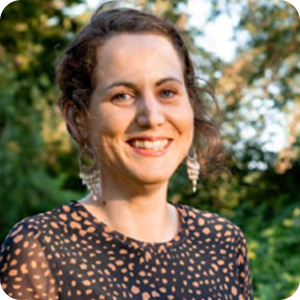 "In the international development sector, storytelling seems the least of our concerns. Why would we bother writing stories when we have to fight hunger, improve healthcare or strengthen communities? We tend to forget that stories connect us to other human beings. People: exactly what international development work is about. And no, storytelling is not only for fundraising or to show people outside the sector the reality and impact of our work. It's just as important for professionals in the development sector itself. Even the most dedicated program expert can forget to sit down with the people they serve and hear their stories, not only to gain relevant information like the number of meals a day but complete life stories. These help us to understand people in depth. Perhaps the issues they face or the solutions that have a real impact are different from what meets the eye. Storytelling is not about telling, but about listening. It is an indispensable tool to see the human faces behind numbers and context analyses. No matter how much experience you have as a professional: we have to understand each other – one human to another – to serve one another. Only then can we truly make a difference. Stories should be our first concern."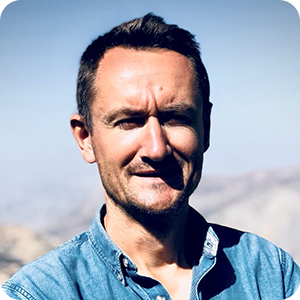 "Development challenges such as poverty, inequality, and environmental degradation often seem distant and abstract to many people. Storytelling gives a human face to these issues by sharing personal stories and experiences from marginalized communities. It helps to create an emotional connection and allows people to relate to the struggles and aspirations of individuals affected by these challenges. As a matter of fact, storytelling helps to raise awareness about global issues and the interconnectedness of our world. Stories help to foster empathy by enabling others to step into their shoes and understand their realities. They promote a sense of solidarity and encourage audiences to take action. Indeed, compelling narratives have the ability to move people and can thus encourage them to get involved, contribute resources, or advocate for change. They can also inform policymakers, shape public perception, and influence decision-making processes. Last but not least, storytelling allows organizations to showcase effective strategies, innovative solutions, and the positive impact achieved in communities. Sharing these stories encourages learning, the replication of successful models, and the scaling up of impactful interventions."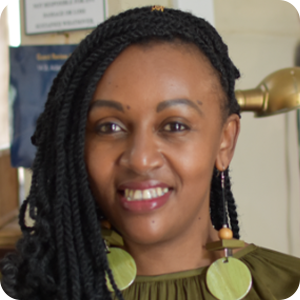 "Storytelling has long been an intrinsic part of the human experience, connecting us on profound emotional levels and enabling us to share knowledge, values, and aspirations. In the realm of international development, storytelling serves as a catalyst for change, giving voice to marginalized communities, fostering empathy, and mobilizing action towards sustainable development goals. It is the thread that weaves together diverse perspectives, ignites awareness, and sparks meaningful dialogue. At its core, storytelling in international development is about capturing and amplifying the voices and experiences of affected individuals and communities. By sharing authentic stories, we shed light on complex issues, humanize statistics, and cultivate understanding. These stories have the power to inspire empathy, breaking down barriers between cultures and fostering a collective responsibility for global challenges. This helps with engaging stakeholders and mobilizing action. By transcending geographical boundaries, storytelling resonates with diverse audiences and galvanises support for development initiatives. Narratives that showcase the impact of interventions generate awareness and encourage collaboration by inspiring individuals, organizations, and policymakers to become agents of transformation. Personal narratives carry the weight of lived experiences, compelling policymakers to confront realities and prioritize effective solutions. By humanizing complex issues, storytelling provides policymakers with a deeper understanding of the challenges faced by communities, informing evidence-based policy decisions and driving positive change. Lastly, in a world often divided by cultural, social, and economic disparities, storytelling bridges divides and fosters trust. It allows us to recognize our shared humanity, promoting dialogue, empathy, and mutual respect. Through storytelling, international development practitioners can build meaningful connections, creating spaces for collaboration and co-creation. Storytelling thus illuminates the pathways towards a more equitable and sustainable world. By harnessing the power of storytelling, we can create a collective narrative of hope, resilience, and progress, driving meaningful change and leaving a lasting impact on the communities we serve."
Your voice can also make a difference in the international development sector. Find over 8,000 job opportunities, 1000 open tenders and grants for individuals on the DevelopmentAid job board. Access all of these by becoming an Individual Professional Member.