Morocco earthquake, world forum to mobilize investments for climate, energy, health & food and investment returning to the global tourism sector.
Here is what you missed from last week's headlines in the international development sector.
Morocco earthquake: The number of dead keep rising
The number of people who died in the earthquake has risen to almost 2,497, according to the Moroccan interior ministry. Another 2,500 individuals were injured in the earthquake that devastated villages in the Atlas Mountains.
The World Health Organisation estimates that 300,000 people have been affected by the disaster, and the earthquake is the largest to have hit the region since before 1900.
Islamic Relief has sent emergency teams to the area to assess the most critical needs and identify local humanitarian organizations we can work with to deliver vital aid. During these assessments, we have visited villages such as Tikekht, which has been badly hit. Of the 80 people who lived in the village, only 6 are thought to have survived.
Getting aid to remote areas is proving difficult due to the extensive damage done to the roads.
Field hospitals are being constructed, and a huge tent camp has been set up near Asni town, near the epicenter of the quake, for families that have lost their homes. Many grief-stricken survivors have no shelter and are suffering from extreme heat during the day, and bitter cold at night.
World forum to mobilize investments for climate, energy, health and food
The UN Conference on Trade and Development (UNCTAD) will hold the World Investment Forum 2023 to rally investments for climate action, clean energy, health care, food security, and other development needs.
Heads of state, more than 50 government ministers, over 150 CEOs of leading companies and stock exchanges, and thousands of investment stakeholders – from sovereign wealth fund managers and investment treaty negotiators to heads of international organizations – will participate in more than 130 events co-organized with over 80 partners.
"As the world faces multiple crises, we urgently need investment stakeholders worldwide to ignite action, unlock more funds, and channel them to vital sectors key to reducing the effects of these crises," UNCTAD Secretary-General Rebeca Grynspan said.
According to UNCTAD's World Investment Report 2023, overlapping crises such as the war in Ukraine, high food and energy prices, and debt pressures led to a 12% decline in global foreign direct investment in 2022.
New data shows investment returning to global tourism sector
Investment in the global tourism cluster has started to bounce back from the lows it touched during the pandemic off the back of the steady recovery of international tourist arrivals, according to a newly released report jointly produced by UNWTO and fDi Intelligence.
The report, which is based on data from fDi Markets, fDi Intelligence's proprietary database of greenfield FDI projects, as well as international tourism data from UNWTO, provides a broad overview of the ongoing investment cycle in the tourism sector, breaking down investment figures by region, segments, and companies.
DevelopmentAid Editorials
---
UK Business Department broken up into three parts
Three new Donor profiles were created on www.developmentaid.org after the UK's former Department for Business, Energy, and Industrial Strategy (BEIS) was split into three separate agencies. Thus, Albion-based organizations working in the aid sector can now exploit the tenders and grants launched by the newly created three agencies, directly from their DevelopmentAid cabinets.
Who uses recruitment services?
Let's make it clear right off the bat – top talent is one of the most important elements of a successful organization since this brings much more to the table than simply knowledge and experience. But identifying and hiring talented employees requires considerable resources and skills that not everyone possesses. Organizations therefore often outsource the process, getting in touch with professional recruitment companies such as DevelopmentAid Recruitment Solutions (DRS) that provide professional services.
DFI Files: Cassa Depositi e Prestiti S.p.A. (CDP) – investing in economic growth across Italy and the developing world
Established on November 20, 1850 in Turin, Cassa Depositi e Prestiti S.p.A. (CDP) is the main institution in Italy that promotes economic growth through long-term investments at the municipal, regional, and national levels. Its primary goal is to promote Italy's economic growth and economic progress.
Africa Climate Summit 2023: 'Transformation of a distinct African character'
The inaugural Africa Climate Summit was held from 4 to 6 September 2023 in Nairobi, Kenya. Under the theme of Driving Green Growth and Climate Finance Solutions for Africa and the World, the summit's four focus areas were climate action financing, the green growth agenda for Africa, climate action and economic development and global capital optimization.
Here's what else has happened
---
IRC: Ahead of the UN General Assembly (UNGA) and New York Climate Week, the International Rescue Committee (IRC) calls on world leaders to rally around the three areas of hunger, child survival, and the climate crisis to save the lives of the extreme poor.
Islamic Relief: At least 3,000 people have died, with 5,500 more injured, in the aftermath of the powerful earthquake that struck the Atlas Mountains in Morocco on 8 September. This number is expected to rise further as rescuers desperately search for survivors among the ruins and rubble of collapsed houses.
WHO, WIPO, WTO: At their third meeting since the onset of the COVID-19 pandemic, the Directors-General of WHO, WIPO, and WTO agreed to shift the focus of trilateral cooperation from the response to the COVID-19 pandemic to increasing and broadening support for more effective and sustainable use of TRIPS flexibilities to increase access to health technologies and to be better prepared for future pandemics.
Reports
---
Girls at risk of being left behind by Sustainable Development Goals
In a new report – Goals Off Target: Accelerating the SDGs with girls and young women – Plan International has analyzed progress against key SDG indicators in a sample of 26 countries around the world, which span a range of civic and political contexts and income levels.
New report reflects on United States' historic effort to accelerate COVID-19 vaccine delivery, demand, and uptake globally
A new report details the far-reaching impact of the U.S. Government's Initiative for Global Vaccine Access, or Global VAX, a united government effort to help countries overcome challenges to COVID-19 vaccine delivery and uptake. Since its launch in 2021, Global VAX has enabled the rapid acceleration of the global COVID-19 vaccine rollout and stemmed the devastating impacts of the pandemic in some of the world's most vulnerable communities.
Events
---
Market Systems Symposium 2023

📅 14-16 November 2023
Cape Town, South Africa
Empower your market systems development practice with inspiration, innovation, and connection.
Get ready to be inspired, equipped, and connected like never before at Market Systems Symposium 2023! Engage with industry-leading experts in Market Systems Development from around the world as we explore cutting-edge research, innovative strategies, and real-world application in this dynamic and engaging forum.
Key Themes:
Given the significant impact of climate change, conflict and food insecurity on our world today, the core themes which we will be discussing, debating, collaborating, and innovating around at MSS2023 are:
Climate Change & Adaptation
Conflict-Affected Contexts
Food Security and Food Systems
How to Craft a Standout CV for International Development Roles | Webinar

📅 28 September 2023
Online
DevelopmentAid, in collaboration with Roberto Amorosino, invites you to attend the webinar on "How to Craft a Standout CV for International Development Roles" which will take place on 28 September 2023 at 3 pm (Brussels)/9 am (Washington DC).
Key takeaways:
Key elements of an impactful CV: Learn what it takes to create a CV that grabs the attention of international development organizations.
Tailoring your CV for success: Understand the importance of customizing your CV for different roles and organizations.
Insider tips: Gain exclusive insights from Roberto on how to make your CV stand out in a competitive job market.
Career development strategies: Explore strategies to enhance your professional growth and land your dream job in international development.
Speakers: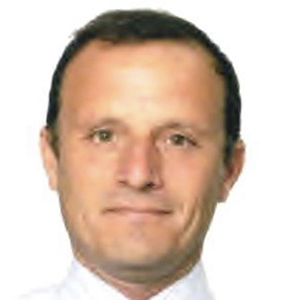 Roberto Amorosino is a career coach who supports senior and young professionals to make informed, strategic decisions about their career path, job search and professional development. He previously served at the World Bank Group (1994-2019) as a Senior HR Specialist based in Washington DC, Paris and Rome with his main expertise being in external recruitment, diversity and outreach. Prior to this, he worked for Italian-based search firms. Roberto holds a Law Degree (Masters' equivalent) from the Università La Sapienza, Roma.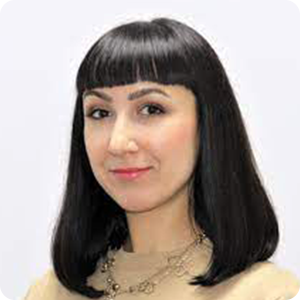 Irina Bondarenco, Career Center Director at DevelopmentAid. Irina has been the Director of the Career Center at DevelopmentAid for more than 10 years. Together with her team, Irina assists individual consultants to create winning CVs, connect with potential employers, and identify short- and long-term projects in the development sector. She is an expert on the DevelopmentAid platform and all the career aid tools that can help experts to secure international projects.
Host:
Elizaveta Gładun, External Relations & Events Coordinator at DevelopmentAid.
AidEx 2023 | The Global Humanitarian Aid Event

📅 25-26 October 2023
Palexpo, Geneva
The world's leading humanitarian aid and disaster relief event – AidEx is featuring high-level conference sessions, workshops, discussion groups, impact sessions, case studies, relief and international development, and training programmes geared to solve the challenges in aid.
The main agenda theme of this year's AidEx is 'Addressing the forgotten crises – how can we manage and anticipate crises when so much of our focus is on Ukraine? The conference will shine a light on other crises that are obscured by the war in Europe and explore creative solutions to turn the tide on the crises that are not getting the attention they deserve.
AidEx is co-located with Development2030, bringing together global development actors to achieve the sustainable development goals. Together, both events will bring aid, relief and international development professionals all under the same roof to explore the latest innovations, meet new suppliers, share your experiences with your peers, build meaningful relationships and continue the conversation afterwards.
In 2022, 2800+ participants attended from 60+ countries including significant participation from UN agencies, the EU, Red Cross and Red Crescent Societies, local and international NGOs, donors, foundations, private investors, government and the private sector.
Engaging with USAID – UK Partners Day

📅 23 October 2023 🕙 9:00 am to 4:30 pm (BST)
Join us for BEI's Series of events engaging with USAID. We are delighted to be joined for a one-day event by 4 senior representatives from USAID as well as welcoming back Mike Shanley from Konektid International.
Our speakers will run 2 panel discussion in the morning followed by afternoon break-out sessions and 1-1 sessions which can be booked by members individually with each of the speakers.