Libya floods, Multilateral Development Banks back early warnings for all and Sudanese children on the brink of death. Here is what you missed from last week's headlines in the international development sector.
Libya floods: EU releases €5.2 million and channels further civil protection assistance
As needs in Libya are dramatically rising, the EU is strengthening its support to the country by releasing €5.2 million in humanitarian funding. The funding will be channeled through EU humanitarian partners active in the country, enabling them to strengthen assistance with a focus on shelter, health, food, water, sanitation and hygiene, and protection.
From the total amount, €200,000 is for the Disaster Response Emergency Fund of the International Federation of Red Cross and Red Crescent Societies (IFRC) in support of the Libya Red Crescent Society.
"The EU is providing steady and continued support to people in Libya affected by Storm Daniel. For this reason, we have released over €5.2 million in humanitarian funding. The flood emergency also triggered the prompt reaction of EU Member States, putting EU solidarity into action on the ground. Tragically, members of a Greek rescue team in Libya lost their lives in a road accident on Sunday as they sought to help others. We express our condolences to all those affected and wish a speedy recovery to those injured, "Janez Lenarčič, Commissioner for Crisis Management.
This new release brings the total humanitarian funding allocated for the emergency to over €5.7 million. Furthermore, the European Union continues to provide in-kind assistance through the EU Civil Protection Mechanism. So far eight EU Member States have offered assistance to Libya (Germany, Romania, Finland, Italy, the Netherlands, France, Belgium, and a new offer from Austria) via the Mechanism.
Multilateral Development Banks back early warnings for all
Multilateral Development Banks (MDB's) are coalescing around the Secretary-General's US$3.1B initiative to ensure that everyone on Earth is protected by life-saving early warning systems in the face of increasingly more extreme and dangerous weather. At a cost of just 50 cents per person, this is a feasible and achievable sum to protect everyone in the face of escalating climate risks
The announcement at the United Nations Secretary-General's Climate Ambition Summit comes as catastrophic flooding in Libya magnifies the need for end-to-end early warning systems and coordinated disaster risk and response policies.
António Guterres launched an Acceleration Agenda at the summit, which "calls on governments to hit fast forward." It sets targets for developed countries to reach net zero as close as possible to 2040, and emerging economies as close as possible to 2050.
Tens of thousands of Sudanese children on the brink of death before the year ends.
On the back of a cruel disregard for civilians and the relentless attacks on health and nutrition services, UNICEF fears many thousands of newborns will die between now and the end of the year.
333,000 children will be born in Sudan between October and December. They and their mothers need skilled delivery care. However, in a country where millions are either trapped in warzones or displaced and where there are grave shortages of medical supplies, such care is becoming less likely by the day. Nutrition services are equally devastated. Every month 55,000 children require treatment for the most lethal form of malnutrition. And yet in Khartoum less than one in 50 nutrition centres is functional, in West Darfur, it's one in 10.
Official casualty numbers put the number of all children killed in fighting in Sudan at 435. Given the utter devastation to the lifesaving services children rely on, UNICEF fears Sudan's youngest citizens are entering a period of unprecedented mortality.
DevelopmentAid Editorials
---
Five benefits of DevelopmentAid database for experts
It's not easy becoming a professional in any field. Individual experts like you know that it requires years of dedication and focus to learn the skills necessary to master agriculture, botany, engineering, disaster reduction, geology, telecommunications, healthcare, education, urban development, and many more.
But mastering these skills is only the first step in enjoying a long and productive career as an individual expert or consultant in international development. Experts with unique backgrounds, experience, and skills also need to network – to find like-minded colleagues, get introduced to donor agencies and employers, and stay updated on all the latest developments and trends. And there is simply no better way to do this than by registering yourself in DevelopmentAid's Expert database.
Understanding GDPR: A guide for development organizations
Coming into being in 2018, the General Data Protection Regulation (GDPR) is a comprehensive data protection law that is currently in force in the European Union. The GDPR regulations aim to improve EU citizens' control over their personal data (particularly, computer records) and contain strict rules and requirements for any companies or organizations or governmental entities that handle and process this type of data.
Hero Story | Lynne Cawood & Childline Gauteng provide 8 million services to support children
In 2018, the Children's Institute at the University of Cape Town reported that almost all South African children (99%) are exposed to violence at some point in their lives. Most children experience multiple forms of violence. By the time they are teenagers, 80% of boys and 87% of girls have witnessed violence in the home. Furthermore, 93% of boys and 98% of girls have experienced violence excluding sexual violence, while 32% of boys and 22% of girls (between the ages of 14 and 17) have experienced sexual violence. Trauma also results from widespread socio-economic deprivation and poor service delivery. In 2021/22, 63% of children in South Africa were living below the upper-bound poverty line.
The hidden dangers of plastic: Health and Environmental implications | Experts' Opinions
A staggering amount of approximately 8 billion tons of plastic have been produced throughout the world to date. This is equivalent to one ton per individual currently inhabiting the planet, while predictions indicate that plastic pollution will triple by the year 2060. The production of plastics involves an estimated array of over 13,000 distinct chemicals, a significant number of which have never undergone thorough assessments to determine their toxicity levels. The pros and cons of plastic have been the subject of a longstanding debate. Let's see what experts say in this regard.
Here's what else has happened
---
Bill & Melinda Gates Foundation: The Bill & Melinda Gates Foundation announced a long-term commitment of $100 million to Unitaid to bring faster access to health products in low- and middle-income countries. This funding doubles the foundation's previous commitment and will support Unitaid's work to accelerate the introduction and delivery of new lifesaving solutions at an equitable scale, including those for maternal and newborn health.
UK government: The UK will stand as a key ally with developing countries in their efforts to cut emissions. The £160 million funding will support developing countries to speed up the development and deployment of new green technologies, which will reduce emissions and drive down costs.
Biden-⁠Harris administration: Since taking office, President Biden has delivered on the most ambitious climate, clean energy, conservation, and environmental justice agenda in history – signing into law the largest investment in climate action ever, protecting more than 21 million acres of public lands and water and advancing the Justice40 Initiative, which directs 40 percent of the benefits from key federal investments to disadvantaged communities. As part of this historic commitment to tackle the climate crisis, President Biden promised to mobilize the next generation of clean energy, conservation, and resilience workers.
Islamic Relief: Islamic Relief is working with local partners to help deliver aid to the hundreds of thousands of people who have been affected by the devastating earthquake in Morocco. So far, Islamic Relief has distributed more than 1,000 blankets, mattresses, and hygiene kits to affected communities in Morocco, including in areas such as Tikekht and Douzrou.
UNHCR, WHO: UNHCR, the UN Refugee Agency, and the World Health Organization (WHO) are again sounding the alarm on the worsening health situation caused by the Sudan crisis. According to UNHCR teams in Sudan's White Nile state, more than 1,200 refugee children under five have died in nine camps in the period between 15 May and 14 September, due to a deadly combination of a suspected measles outbreak and high malnutrition.
Reports
---
Progress on peace, justice and inclusion dangerously off track – a new UN report calls for urgent action to achieve SDG 16
A new UN global progress report on indicators under Sustainable Development Goal 16 (SDG16) released shows that little or no progress has been made, with just seven years to go until 2030.
Launched at the helm of the SDG Summit and the 78th UN General Assembly, the report reflects that human rights commitments are not being met, violence is increasing, inequality is hindering inclusive decision-making and corruption is eroding the social contract. The report is the first of its kind, jointly produced by the United Nations Development Programme (UNDP), the United Nations Office on Drugs and Crime (UNODC), and the United Nations Human Rights Office.
Positive growth continues, albeit fragile, and with persistent inflation posing a key risk
The global economy was stronger than expected in the first half of 2023, but the growth outlook is weak, inflation is proving persistent and there are significant downside risks, according to the OECD's latest Interim Economic Outlook. With monetary policy working its way through economies and a weaker-than-expected recovery in China, the Outlook projects global growth of 3.0% in 2023 and 2.7% in 2024.
UNESCO: Global number of out-of-school children rises by 6 million
New data from UNESCO show that the number of out-of-school children and youth has risen by 6 million since 2021. This result undermines the United Nations' goals for education. The Director-General of UNESCO calls on States to take rapid action: "The future of millions of children is in your hands".
Events
---
How to Craft a Standout CV for International Development Roles | Webinar

📅 28 September 2023
Online
DevelopmentAid, in collaboration with Roberto Amorosino, invites you to attend the webinar on "How to Craft a Standout CV for International Development Roles" which will take place on 28 September 2023 at 3 pm (Brussels)/9 am (Washington DC).
Key takeaways:
Key elements of an impactful CV: Learn what it takes to create a CV that grabs the attention of international development organizations.
Tailoring your CV for success: Understand the importance of customizing your CV for different roles and organizations.
Insider tips: Gain exclusive insights from Roberto on how to make your CV stand out in a competitive job market.
Career development strategies: Explore strategies to enhance your professional growth and land your dream job in international development.
Speakers: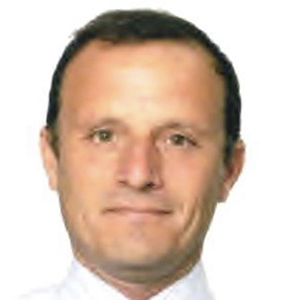 Roberto Amorosino is a career coach who supports senior and young professionals to make informed, strategic decisions about their career path, job search and professional development. He previously served at the World Bank Group (1994-2019) as a Senior HR Specialist based in Washington DC, Paris and Rome with his main expertise being in external recruitment, diversity and outreach. Prior to this, he worked for Italian-based search firms. Roberto holds a Law Degree (Masters' equivalent) from the Università La Sapienza, Roma.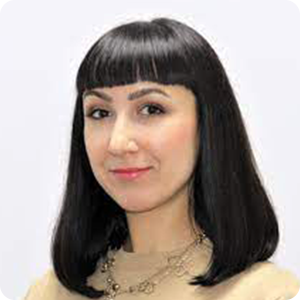 Irina Bondarenco, Career Center Director at DevelopmentAid. Irina has been the Director of the Career Center at DevelopmentAid for more than 10 years. Together with her team, Irina assists individual consultants to create winning CVs, connect with potential employers, and identify short- and long-term projects in the development sector. She is an expert on the DevelopmentAid platform and all the career aid tools that can help experts to secure international projects.
Host:
Elizaveta Gładun, External Relations & Events Coordinator at DevelopmentAid.
DevelopmentAid will attend Asian Development Bank's business forum

📅 4 – 5 October 2023
Manila, the Philippines
September 4, 2023 – DevelopmentAid is proud to announce that it will be attending in-person the 11th annual ADB Business Opportunities Fair taking place from October 4-5, 2023 at the ADB's headquarters in Manila, the Philippines.
The ADB Business Opportunities Fair is a one-stop forum for consultants, contractors, suppliers, and civil society organizations working in the field of sustainable development to network and discuss ongoing and future ADB projects. The ADB Business Opportunities Fair is the perfect place to meet with ADB specialists in a wide variety of sectors, including energy, transport, education, finance, health, public management, agriculture, and climate change.
Market Systems Symposium 2023

📅 14-16 November 2023
Cape Town, South Africa
Empower your market systems development practice with inspiration, innovation, and connection.
Get ready to be inspired, equipped, and connected like never before at Market Systems Symposium 2023! Engage with industry-leading experts in Market Systems Development from around the world as we explore cutting-edge research, innovative strategies, and real-world application in this dynamic and engaging forum.
Key Themes:
Given the significant impact of climate change, conflict and food insecurity on our world today, the core themes which we will be discussing, debating, collaborating, and innovating around at MSS2023 are:
Climate Change & Adaptation
Conflict-Affected Contexts
Food Security and Food Systems
AidEx 2023 | The Global Humanitarian Aid Event

📅 25-26 October 2023
Palexpo, Geneva
The world's leading humanitarian aid and disaster relief event – AidEx is featuring high-level conference sessions, workshops, discussion groups, impact sessions, case studies, relief and international development, and training programmes geared to solve the challenges in aid.
The main agenda theme of this year's AidEx is 'Addressing the forgotten crises – how can we manage and anticipate crises when so much of our focus is on Ukraine? The conference will shine a light on other crises that are obscured by the war in Europe and explore creative solutions to turn the tide on the crises that are not getting the attention they deserve.
AidEx is co-located with Development2030, bringing together global development actors to achieve the sustainable development goals. Together, both events will bring aid, relief and international development professionals all under the same roof to explore the latest innovations, meet new suppliers, share your experiences with your peers, build meaningful relationships and continue the conversation afterwards.
In 2022, 2800+ participants attended from 60+ countries including significant participation from UN agencies, the EU, Red Cross and Red Crescent Societies, local and international NGOs, donors, foundations, private investors, government and the private sector.
Engaging with USAID – UK Partners Day

📅 23 October 2023 🕙 9:00 am to 4:30 pm (BST)
Join us for BEI's Series of events engaging with USAID. We are delighted to be joined for a one-day event by 4 senior representatives from USAID as well as welcoming back Mike Shanley from Konektid International.
Our speakers will run 2 panel discussion in the morning followed by afternoon break-out sessions and 1-1 sessions which can be booked by members individually with each of the speakers.