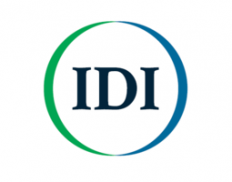 International Development Ireland (Turkey)
About
Established in 1989 by the economic development agencies of Ireland, International Development Ireland (IDI) is an Irish-based organisation specialising in providing a wide range of consultancy and project management implementation services.
IDI focuses on the practical implementation of projects which underpin institutional/corporate development. We achieve this through strengthening the institutions and underlying factors for success in areas including investment and export promotion, economic zones, innovation and R&D, banking regulation, tourism, health and SME development.
Our teams of expert practitioners work closely with your staff to turn strategy into action and results. We also share this knowledge through implementation focused flagship and bespoke training courses in our areas of expertise.
IDI's performance over the last 30 years has resulted in the successful completion of more than 270 projects in over 80 countries worldwide.
IDI projects are supported through IDI's global network, headquartered in Dublin and regional offices throughout Europe and the World.