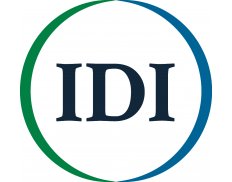 Member
IDI - International Development Ireland Ltd (HQ)
Member
General
Partners/Competitors
•

562
General
Partners/Competitors
•
562
Details
Types:
Consulting Organization
Funding agencies:
ADB, GA Canada, DANIDA, FCDO, EBRD, EC, EIB, IADB, KFW, SIDA, UNDP, WB, Other, AFD, Enabel, GIZ, Government, LuxDev, NORAD, SDC, UNIDO, Horizon 2020, Horizon Europe
Sectors:
Banking, Programme & Resource Management, Research, SME & Private Sector, Training
About
IDI was established in 1989 by the economic development agencies of Ireland to provide practical knowledge to support the development of emerging markets. IDI has wide access to skilled resources within Ireland and increasingly also in international markets. IDI's business grew initially through working on technical assistance and consultancy projects mainly funded by multilateral agencies like the World Bank and The European Union. Due to the demand from its customers, IDI became more and more involved in managing and implementing projects to achieve excellence for its clients. IDI now specializes in working on practical implementation-based projects with its clients around the world. We help promoters, directors, and managers make important decisions and implement them effectively.
It includes reshaping strategy to meet changing needs Doing something new where you need to bring in skilled personnel and mechanisms to produce an excellent result (e.g. a new technology park, a world-class school, introducing a new product or service) Solving a performance problem e.g. setting up a privately managed unit to achieve greater effectiveness and efficiency within the public sector (like national or regional investment promotion or reform of the health service) or outsourcing functions within the private sector ( finding and qualifying subcontractors for multinational companies, developing a capability to set up a specialist financial institution) IDI is happy to manage projects and work alongside other expert partners to produce the excellence required by our clients. The next development phase of our business will reflect our willingness to partner with Clients in certain projects of excellence throughout the world. Our head office is in Dublin Ireland and we have project offices around the globe.