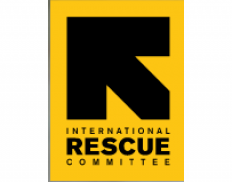 IRC - International Rescue Committee (Belgium)
Details
Sectors:
Civil Society & NGOs, Disaster Reduction , Humanitarian Aid & Emergency
Nr. of employees:
501-1000
Status:
Inactive
The organization is either inactive or does not exist anymore.
About
Established in 2001, IRC Belgium leads on the International Rescue Committee's engagement with the EU institutions. Our priority is to ensure that EU policy and legislation meet the needs of those affected by conflict and disaster. We use IRC's learning and experience from the ground to shape EU humanitarian and development policies in ways that improve the lives of more people worldwide. We seek to drive policy change on forced displacement in Europe and globally, and to ensure that EU funding for refugees and internally displaced persons is targeted effectively to ensure sustainable, humanitarian response.
IRC Belgium is part of a strong and flourishing European network, working closely with our offices in Germany, UK, Greece, Switzerland, and Serbia, as well as our sister organisation Stichting Vluchteling (SV) in the Netherlands.
IRC Belgium advocates for a sustainable and humanitarian response to forced displacement. As part of this, we champion legal and protected routes so people can reach countries in the European Union safely and we work with EU member states to support them in scaling up their pledges to resettle refugees. Drawing on our knowledge and experience of working in Greece, the Balkans, and Germany we also push for solutions which address the issues facing refugees and displaced people living in Europe and drive the EU agenda towards more effective policies on resettlement and integration.
We push for the EU to address the root causes that force people to flee, with a focus on the 'Central Mediterranean Route', a migration route that leads from the Sahel to North Africa and Europe.