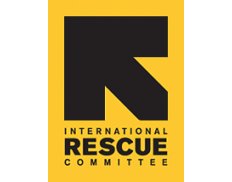 IRC - International Rescue Committee - Lebanon
Details
Sectors:
Civil Society & NGOs, Gender, Health, Humanitarian Aid & Emergency, Rural Development
Nr. of employees:
201-500
About
The International Rescue Committee (IRC) is one of the largest humanitarian agencies in the world, providing relief, rehabilitation and post-conflict reconstruction support to victims of oppression and violent conflict. IRC has worked for over seven decades and today is involved in over 25 conflict zones in the world. We address both the immediate, life saving needs of conflict affected people in an emergency and the reconstruction needs in post conflict societies.
The International Rescue Committee launched support for Syrian refugees in Lebanon in the fall of 2012. More than one million Syrians have poured into the country since the start of the Syrian conflict in March 2011. Many fled with nothing more than the clothes they wore. There are no formal camps in Lebanon, and Syrian refugees live in apartments, formerly abandoned buildings, and tents. The vast majority have little financial, material, or emotional support, and that is where the IRC has stepped in to help.