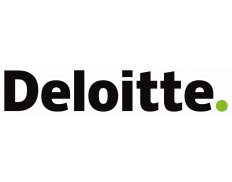 Details
Legal residence:
Cameroon
Types:
Consulting Organization
Funding agencies:
AfDB, EC, EIB, USAID, WB, AFD, UNICEF, ACTED, AU, CDC, WTO, BEAC
Sectors:
Audit, Finance & Accounting, Inst. Devt. & Cap. building
Other offices:
Burundi, South Sudan, Pakistan, Tunisia, India, Thailand, Israel, New Zealand, Timor-Leste, Togo, Germany, Bangladesh, Lebanon, Saudi Arabia, Iceland, Finland, Malta, Malaysia, Lithuania, Latvia, Estonia, El Salvador, Cambodia, Austria, Gabon, Malawi, Madagascar, Congo, Morocco, Australia, Slovenia, Jordan, Papua New Guinea, Tunisia, Cayman Islands, Bermuda, US Virgin Islands, Barbados, Mauritius, Belarus, Algeria, Dem. Rep. Congo, Uzbekistan, Japan, Sweden, Philippines, Ireland, Indonesia, Venezuela, Honduras, Guatemala, Dominican Republic, Chile, Canada, Ecuador, Switzerland, Denmark, Australia, Italy, Trinidad and Tobago, Singapore, China, Zambia, Ghana, Germany, Zimbabwe, South Korea, Portugal, Peru, Armenia, Panama, Greece, Palestine / West Bank & Gaza, UK, Bolivia, Slovakia, Norway, Angola, Benin, Mongolia, Namibia, Montenegro, Paraguay, Bosnia and Herzegovina, UAE, Tajikistan, Uruguay, Kyrgyzstan, Colombia, Mexico, Brazil, Luxembourg, Nigeria, Botswana, Cyprus, Nicaragua, Moldova, Uganda, Spain, Tanzania, Mozambique, Egypt, Kazakhstan, Bulgaria, Turkey, North Macedonia, Kenya, Bahrain, Jamaica, Gambia, South Africa, Romania, Costa Rica, Ukraine, Kosovo, France, Russia, Argentina, Caribbean Netherlands, Serbia, Croatia, Belgium, Azerbaijan, Cote d'Ivoire, Albania, Netherlands, India, Georgia, Poland, Czech Republic, Hungary, Vietnam, Senegal, USA
About
Deloitte has been doing business in French-speaking African countries for more than thirty years: the Maghreb, Western Africa and Central Africa.
Since Africa is a priority market for the Firm, Deloitte mobilizes its best resources locally. Its fully operational and highly qualified teams have an extensive understanding of the French-speaking Africa markets.
The Firm provides its technical and sector-wide skills to institutions and private companies. With the support of a solid network, Deloitte assists its clients in their development projects: external growth, set-up of international operations, mergers, creation of subsidiaries, outsourcing of services, etc.