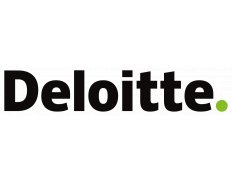 Details
Legal residence:
Argentina
Types:
Consulting Organization
Funding agencies:
IADB, WB
Sectors:
Audit, Finance & Accounting, Inst. Devt. & Cap. building
Nr. of employees:
1001-5000
Other offices:
Burundi, South Sudan, Pakistan, Tunisia, India, Thailand, Israel, New Zealand, Timor-Leste, Togo, Germany, Bangladesh, Lebanon, Saudi Arabia, Iceland, Finland, Malta, Malaysia, Lithuania, Latvia, Estonia, El Salvador, Cambodia, Austria, Gabon, Malawi, Madagascar, Congo, Morocco, Australia, Slovenia, Jordan, Papua New Guinea, Tunisia, Cayman Islands, Bermuda, US Virgin Islands, Barbados, Mauritius, Belarus, Algeria, Dem. Rep. Congo, Uzbekistan, Japan, Sweden, Philippines, Ireland, Indonesia, Venezuela, Honduras, Guatemala, Dominican Republic, Chile, Canada, Ecuador, Switzerland, Denmark, Australia, Italy, Trinidad and Tobago, Singapore, China, Zambia, Ghana, Germany, Zimbabwe, South Korea, Portugal, Peru, Armenia, Panama, Greece, Palestine / West Bank & Gaza, UK, Bolivia, Slovakia, Norway, Angola, Benin, Mongolia, Namibia, Montenegro, Paraguay, Bosnia and Herzegovina, UAE, Tajikistan, Uruguay, Kyrgyzstan, Colombia, Mexico, Brazil, Cameroon, Luxembourg, Nigeria, Botswana, Cyprus, Nicaragua, Moldova, Uganda, Spain, Tanzania, Mozambique, Egypt, Kazakhstan, Bulgaria, Turkey, North Macedonia, Kenya, Bahrain, Jamaica, Gambia, South Africa, Romania, Costa Rica, Ukraine, Kosovo, France, Russia, Caribbean Netherlands, Serbia, Croatia, Belgium, Azerbaijan, Cote d'Ivoire, Albania, Netherlands, India, Georgia, Poland, Czech Republic, Hungary, Vietnam, Senegal, USA
About
Deloitte began its activities in Argentina on November 30, 1908, being the first international professional services organization to settle in the country.
We are proud to provide services to the main local and multinational companies operating in Argentina, maintaining a leadership position in the provision of services to clients in the paper, agricultural, agroindustrial, electricity generation and distribution, oil and gas, industries Automotive, petrochemical, dairy, tire and health, media, telecommunications, and financial services, as well as companies and public sector agencies.
Deloitte serves a significant number of the most prestigious companies in Argentina in each of the market sectors mentioned above. This list includes important national industrial conglomerates and the main subsidiaries of the large multinationals operating in the country.