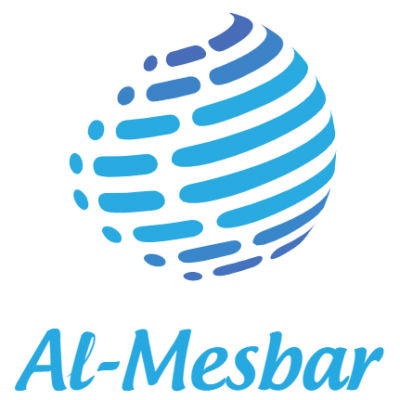 AL-MESBAR FOR DEVELOPMENT
Details
Funding agencies:
IMF, Caritas Internationalis, Mercy Corps, IRI, CLASP, Gavi, IUCN International, JBIC, Nordic Council, GEF, Irish Aid, COMESA, OSF, TMA, GCF, OFID, SFD, ADFD, ADB, AfDB, DFAT Australia, GA Canada, DANIDA, FCDO, EBRD, EC, EIB, IADB, KFW, MCC, NDF, NZAID, SIDA, UNDP, USAID, WB, Other, ARDS, AFD, BADEA, Enabel, CDB, GIZ, Government, ISDB, LuxDev, MFA Finland, NADB, NORAD, OSCE, OAS, UNOPS, USTDA, US DoS, UN, CoE, SDC, IFAD, UNICEF, WHO, UNIDO, UNEP, FAO, ILO, ETF, UNHCR, UNESCO, CIP, FP7, ACTED, EBA, EIOPA, ESMA, Horizon 2020, NHA, CABEI / BCIE, CEDEFOP, ComSec, DBSA, AICS / DGDC, FRONTEX, Alliance, IFES, IRW, JICA, JICS, JSIF, OECD, PIFS, SADC, UEMOA, NPO, AECID, APEC, AU, BOAD, EAC Secretariat, Global Fund, NUFFIC, SPC, UN Women, UNFPA, UNAIDS, CZDA, ECB, BCEAO, CTBTO, EITI, GGGI, IAEA, ICC, ITC, ITU, UNRWA, WFP, WIPO, WMO, CEI, Fairtrade International, IOM, Gates Foundation, AIIB, UNFCCC, UNODC, UNV, NDB, UNU, IRENA, EDB, NIB, CEB, ADA, CDC, UNCDF, KOICA, FSD Africa, IMO, OPCW, UN-Habitat, UNITAR, ICAO, WTO, BEAC, KFAED, IDC, USDA, US DOL, AGRA, Goal Global, Oxfam International, NEFCO, CAF, ECOWAS, BEIS, SCI, CILSS, SECO, Blumont Inc, ACF, FHI 360, DRC, CI, NRC, CRS, WVI, AKDN, ESA
Sectors:
Advocacy, Agriculture, Civil Society & NGOs, Conflict, Decentralization & Local Development, Education, Environment & NRM, Food Security, Fundraising, Gender, Health, Human Resources, Human Rights, Humanitarian Aid & Emergency, Livestock (incl. animal/bird production & health), Monitoring & Evaluation, Other, Poverty Reduction, Regional Integration, Social Development, Training, Water & Sanitation, Youth
About
About us
AL-MESBAR had been established by a group of young humanitarian actors whom already gained a great experience by working with UN Agencies and INGOs , started working as voluntary work supporting affected people and those whom are in need for any kind of support (widows, orphans children, students, youth, IDPs, Returnees, People in Need), Our intervention is focusing on Development, capacity building process, empowerment, protection, advocacy, and, development for governmental institutions. Iraqi people faces one of the most complex situations in the world, as Iraq has passed through several wars during the last 30 years which led to have Over 10 million people in needs of humanitarian interventions therefore AL-MESBAR Organization has been established to provide assistance and development to the affected communities. AL-MESBAR Organization is a Local NGO working in Iraq trying to build a better life and durable solutions for the while implementing projects following high standardized procedures.
Our Mission
Our organization will work to build capacities and develop education, health and livelihoods for the needy and affected people by conflicts and community integration through several promising programs in conflict-affected areas that funded by different charitable donors, and achieved by the efforts of ALMESBAR team to achieve a better environment for living, work and education.
Our Vision
For every woman, child and elderly person, for every student, farmer and worker, for everyone who has been subjected to cruelty of life, our organization is a promise and an act to achieve a better life for you, and wherever you exist, Al-MESBAR will reach you with its team and its programs development towards achieving prosperous society free of conflicts and discrimination.
Our Goals
Embracing youth, developing their skills and investing their energies in a way that serves the country and reducing their unemployment and seeking to build the capacities of vulnerable groups, enabling them to withstand and reduce their exposure to sudden changes.
Encouraging education and providing opportunities for all age groups and contributing to health and psychological support for them.
Seek to empower and qualify women to enable them to fully and effectively contribute to society.
Contributing to rebuilding and developing the country's infrastructure.
Seeking to promote civil peace and peaceful coexistence between the different groups of society.
GOALS ACHIEVEMENT MECHANISMS
Holding courses, conferences and workshops that guarantee the achievement of the goals, as well as holding developmental workshops for both sexes in various fields and striving to create job opportunities for the target groups.
Supporting and assisting individuals and vulnerable groups targeted in coordination with governmental institutions, non-governmental organizations and international organizations. It is possible to cooperate and coordinate with these bodies in everything that achieves the objectives of the organization.
Establishing and establishing educational institutions that contribute to raising the level of education in the country (after obtaining the fundamental approvals from the relevant authorities) and contribute to the provision and implementation of training and educational programs that upgrade and qualify the Iraqi academic staff.
Providing psychological support to poor families, displaced persons and survivors from the liberated areas, by means of specialized medical teams, according to solid scientific programs.
Implementing development programs that contribute to achieving the organization's goals according to the need required by society and according to governmental and community priorities, and taking the fundamental approvals from the relevant authorities for the programs that need them.
WHAT DO WE DO?
Enhance the governmental services when needed
Improve the livelihood situation for Iraqi people especially for youth.
Enhance the humanitarian respond when possible.
Providing support to vulnerable groups, especially women and children
Building up the capacities for governmental, commercial and beneficiaries capacities in order to meet with requirements.
Support the existing educational system in Iraq.
Supporting societal peace
Awareness and promotion sessions