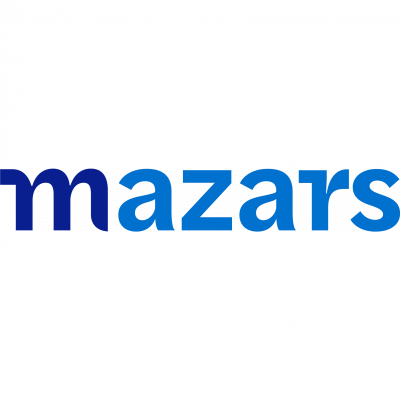 Mazars
General
Partners/Competitors
•

128
General
Partners/Competitors
•
128
Details
Types:
Consulting Organization
Funding agencies:
ADB, FCDO, EBRD, EC, EIB, IADB, WB, AFD, CoE, BOAD, ECB
Sectors:
Audit, Civil Society & NGOs, Environment & NRM, Finance & Accounting, Inst. Devt. & Cap. building
Other offices:
Afghanistan, Tanzania, Portugal, Morocco, Thailand, Germany, Dem. Rep. Congo, Egypt, Uzbekistan, Luxembourg, Cote d'Ivoire, Kyrgyzstan, Mozambique, Ukraine, Madagascar, UK, Russia, Poland, Netherlands, Argentina, Ghana, India, China, Morocco, Spain, Albania, Tunisia, Switzerland, Senegal, Brazil, Benin, USA, Lebanon, Italy, South Africa, Kenya, Greece, Turkey, Singapore, Vietnam, Cote d'Ivoire, Indonesia, Cameroon, Pakistan, Belgium, Romania
About
Mazars is a leading international audit and advisory firm, aspiring to build the economic foundations of a fair and prosperous world. Operating as a united partnership, Mazars works as one integrated team, leveraging expertise, scale and cultural understanding to deliver exceptional and tailored services in audit and accounting, as well as tax, financial, consulting and legal services.
Founded in Europe, Mazars is present in over 90 countries and territories, with 40,400 professionals – 24,400 in our integrated partnership, 16,000 via the Mazars North America Alliance – dedicated to helping clients make the most of business opportunities and operate with confidence.
www.mazars.com - www.linkedin.com/company/mazars - https://twitter.com/mazarsgroup