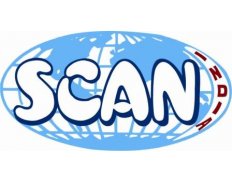 SCAN-INDIA - Society for Community Action Network-India
Details
Sectors:
Civil Society & NGOs, Education, Food Security, Grants & Grant Schemes, Health, Human Resources, Human Rights, Humanitarian Aid & Emergency, Labour Market & Employment, Livestock (incl. animal/bird production & health), Micro-finance, Poverty Reduction, Rural Development, Social Development, Training, Water & Sanitation, Youth
About
Society for Community Action Network-India (SCAN-INDIA) came into existence in the year 1995 in Chittoor in the state of Andhra Pradesh in South India. SCAN is a registered non-profit, humanitarian organization working for the empowerment of the poor and the underprivileged and is duly recognized by the various ministries of government of India. \"The magnitude of poverty, illiteracy, unemployment, drought and the declining health status of people in the region was the major driving force behind establishing this organization by the founder and his team\".
Vision: \"Our vision is to see sustainable and self-reliant communities which are free from poverty, hunger and discrimination and have better quality of life".
Mission: "Our mission is to create opportunities for the poor and the underprivileged, with special concern for the Children, Women and Youth to improve their living conditions and quality of life, through education, health care and economic development activities."
Specific focus areas of work:-
Women Empowerment
Child care
Youth development
Health care to the poor
Education & Vocational skills training
Safe water to the needy
Support to the disabled
Environmental awareness and conservation
Contact us:
The Director,
Society for Community Action Network-India
2-851, Venkateswara colony,
Kongareddy palle,
Chittoor-517001, A.P., INDIA
Phone: +91 9845581845
Email: scaniorg@gmail.com