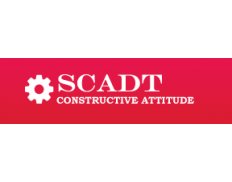 Details
Types:
Engineering Firm, Supplier
Funding agencies:
EBRD, WB
Sectors:
Architecture, Civil Engineering, Environment & NRM, Rural Development, Transport, Urban Development, Water & Sanitation
About
S.C. SCADT S.A. SLATINA is one of the first Romanian firms, that has organized itself as a commercial firm with private capital in the construction business, registered at Registrul Comertului with authorization number: J28/970/1992. The Company headquarters and the production base are situated at no.18, Cireasov street, in the North-East part of the city in the industrial area.

S.C. SCADT S.A Slatina has as main fields of activity the following:

Execution of construction works – mounting, industrial investment objectives, social and cultural, collective and single-family buildings, agricultural etc., as well as final their repairs; Execution of technical-town and household works, as water supply, gas supply, sewerage, roads, streets etc;
Execution of construction-mounting works for land improvements works; Extraction, sorting and transportation of mineral aggregates, producing of mortars, concrete and reinforced concrete prefabs both for our own usage and for the third parties.