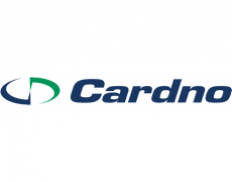 Cardno Emerging Markets - New Zealand
Details
Legal residence:
New Zealand
Types:
Consulting Organization
Sectors:
Agriculture, Civil Engineering, Conflict, Education, Environment & NRM, Gender, Health, Industry, Commerce & Services, Macro-Econ. & Public Finance, Programme & Resource Management, Rural Development, Trade
Nr. of employees:
5001-10000
Other offices:
Cote d'Ivoire, Myanmar, Ecuador, Indonesia, UAE, Philippines, Ecuador, Papua New Guinea, Kenya, UK, UK, Belgium, Australia, USA
About
Cardno is a professional infrastructure and environmental services company.
Our global team of dedicated professionals is united by our vision - to be a world leader in the provision of professional services to improve the physical and social environment.
At Cardno we are driven by a clear set of values and an enduring commitment to forming strong partnerships with clients to create opportunities for significant, lasting change in both developed and emerging economies.
Cardno employees are involved in projects that make a difference and help to shape the future for communities worldwide.
Cardno is an international company listed on the Australian Securities Exchange