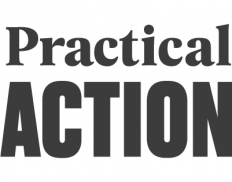 Member
Practical Action Eastern Africa
Member
Details
Sectors:
Advocacy, Civil Society & NGOs, Disaster Reduction , Energy, Poverty Reduction, Urban Development, Water & Sanitation
About
Practical Action is a locally registered international NGO working in Kenya and the rest of East Africa putting ingenious ideas to work so people in poverty can change their world. We help people find solutions to some of the world's toughest problems and challenges made worse by catastrophic climate change and persistent gender inequality.
We work with communities to develop ingenious, lasting and locally owned solutions for agriculture, water and waste management, climate resilience and clean energy. And we share what works with others, so answers that start small can grow big.
Headquartered in Nairobi, Kenya, we also operate field offices in Kisumu City (Western Kenya) and the arid and semi-arid Turkana County (Northwestern Kenya).
we work in the following change ambitions.
Our ambition: To help more people harness the transformational power of clean, affordable energy and to reduce avoidable deaths caused by smoke from indoor stoves and fires. By so doing, we bring rural communities, displaced people, energy providers and decision makers together to put sustainable, clean energy solutions to work for the people who need them most.
Our ambition: To make agriculture work better for smallholder farmers, many of whom are women, so they can adapt to climate change and achieve a good standard of living.
By so doing, we promote the use of agroecology – an approach to farming and food production that values people and planet. It offers a sustainable alternative to intensive agriculture, with the potential to transform the lives of millions of struggling farming families.
Our ambition: To make cities in poorer countries cleaner, healthier, fairer places for people to live and work, with clean water to drink and refuse and sewage safely contained, collected and treated. By so doing, We work with communities, municipalities and utility companies to deliver sustainable sanitation, water and waste management services. We're improving hygiene practices and protecting the safety and dignity of poorly paid waste workers.
Our ambition: To build resilience into the lives of people threatened by natural and climate related hazards, reducing vulnerability and minimising the impact on their lives and livelihoods. By so doing, We help communities become more resilient, with systems in place to predict disasters and minimise their impact. And we're contributing to joint efforts to promote environmentally sound technologies for low carbon and climate resilient development.