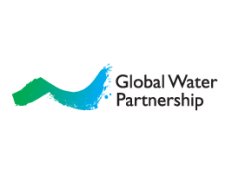 Consulting Firm / Group of Consultants to develop a Climate-Smart Green Growth Strategy for the GCF project in Sri Lanka
Details
Application Deadline:
03 Jul, 2023

Deadline has passed and no more applications are accepted
Category:
Consulting services
Sectors:
Environment & NRM
Contracting Authority Type:
Development Institution
Type:
Organisation & Individual
Date posted:
05 Jun, 2023
Description
Global Water Partnership (GWP) is an international non-profit action network created in 1996 to foster the implementation of integrated water resources management (IWRM): the coordinated development and management of water, land, and related resources by maximising economic and social welfare without compromising the sustainability of ecosystems and the environment. The GWP Network currently comprises 13 Regional Water Partnerships and more than 70 Country Water Partnerships and includes 3,000+ Partners in 150 countries. Our vision is to create a water secure world. Our mission is to support the sustainable development and management of water resources at all levels.
In November 2021, the Green Climate Fund (GCF) approved a proposal for Sri Lanka under the Readiness and Preparatory Support Programme to, among other objectives, enhance strategic frameworks for strengthening the country's project pipeline. The Global Water Partnership Organization (GWPO) is supporting Sri Lanka as a Delivery Partner for this Readiness project and is responsible for overall supervision of its implementation. The Readiness project activities are executed under the technical advisory & guidance and financial management of GWP South Asia Regional Water Partnership (GWP SAS RWP), based in Colombo, Sri Lanka. Activities on the ground are executed by a dedicated Project Management Unit (PMU) hosted at GWP SAS. The PMU is comprised of three national experts – a national project coordinator, a policy expert, and a gender and social inclusion expert.
It is in the context of this Readiness project that GWPO is seeking a qualified and experienced consulting firm or consortium for an assignment to develop a climate-smart green growth strategy for Sri Lanka.
1. OBJECTIVE
The objective of this assignment is twofold:
1. To develop a strategic framework for Sri Lanka – in terms of a climate-smart green growth strategy – for addressing priorities of the country's central highlands and lower watersheds, including the coastal regions, specifically taking integrated approaches to water management
2. Develop training material on GCF project financial structuring, and deliver training to relevant national stakeholders in Sri Lanka, in order to hone understanding of fit-for-purpose financing sources for the integrated investments identified by the climate-smart green growth strategy
Contacts
Officer
Email:
tendersupport@eu-supply.com