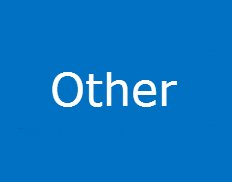 Tender for CBI Market Intelligence studies in 9 agri-food sectors
Details
Application Deadline:
14 Oct, 2022
Location:
Africa, Asia, EU 27, UK, USA
Category:
Consulting services
Sectors:
SME & Private Sector, Research, Agriculture, Marketing
Contracting Authority Type:
Private Sector
Type:
Organisation & Individual
Date posted:
29 Jun, 2022
Description
CBI is looking for consultants to create Market Intelligence studies and other related products for our target group of small and medium-sized enterprises (SMEs) in developing countries.
We are looking for consultants with experience in:
Writing market intelligence studies and articles about the European market;
Interviewing companies;
Statistical and quantitative research;
Turning research results into easy-to-understand, structured texts at English B1 level;
Organising (online) focus groups with European stakeholders; and
Presenting content to the target group via webinars and presentations.

Consultants should also:
Have sector knowledge and access to an international network in the sector which they can consult during research. This network should consist of European importers/buyers, sector experts and other stakeholders.

About the project
This 3–4 year contract will start in January 2023. One of the main challenges for SMEs from developing countries that want to export to Europe is access to high-quality market information. We aim to help these SMEs by providing Market Intelligence via the CBI website.
Our studies answer the most important questions about the European market in 14 focus sectors. We are now looking for new contractors for 9 of these sectors.
In this tender, the sectors are divided across 6 lots:
Coffee and Cocoa;
Fresh Fruit & Vegetables;
Natural Food Additives, Natural Ingredients for Cosmetics and Natural Ingredients for Health Products;
Processed Fruit & Vegetables;
Grains, Pulses & Oilseeds; and
Spices & Herbs.
The value of the lots varies between 220,000 and 460,000 euros (excluding VAT) for 4 years.
Each contractor can submit a proposal for a maximum of 2 lots. It is also possible to submit a proposal in collaboration with other organisations, as a consortium or with subcontractors.
Join our webinar about the tender
We will host a webinar on 29 August 11:00 CEST to inform you about CBI and this tender.
Please register to join this webinar via:
https://www.cbi.eu/events/webinar-tender-cbi-market-intelligence-studies-9-agri-food-sectors
We will make the webinar recording available afterwards.
Download the tender documents
The Tender Document CBI Market Intelligence services and consumer goods provides detailed information on the contract, assignment, requirements and award criteria. The tender will be published on 15 August 2022. You can then download the tender documents on TenderNed.
How to apply
You must submit the tender and necessary documents online via the Dutch government's online tendering system, TenderNed.
To submit your tender, you must first register your company at TenderNed.
For companies located outside of the Netherlands, TenderNed has information in English about how to use TenderNed to apply for a tender.
You can submit the tender in Dutch or English.
We advise you to start the TenderNed registration process as soon as possible.
Questions
Please send any questions about the tendering process and content of the tender to CBI via TenderNed. Please note that we will answer all questions collected during the questions period and publish them anonymously via TenderNed.
For technical questions about TenderNed, contact the TenderNed service desk. The service desk is available on weekdays between 8:30 and 17:00 CEST. If you are calling from the Netherlands, dial 0800 836 3376. To call from abroad, dial +31 70 379 88 99. You can also send an email to servicedesk@tenderned.nl.