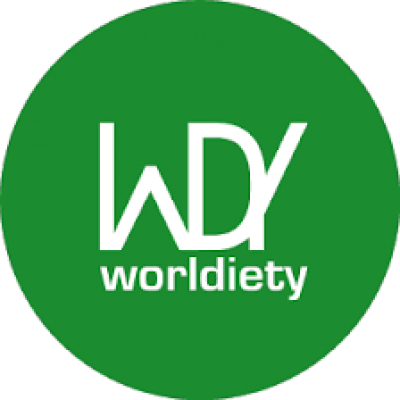 Partners for EU-funded project: Stimulating innovation procurement
Details
Project locations:
Africa, Asia, EU 27, Europe Non EU 27, Latin America and the Caribbean, Northern America, Oceania
Sectors:
Social Development, Information & Communication Technology, Science & Innovation, SME & Private Sector, Decentralization & Local Development
Partner types:
Consulting Organization, Engineering Firm, NGO, Other
Partner locations:
Africa, Asia, EU 27, Europe Non EU 27, Latin America and the Caribbean, Northern America, Oceania
Description
worldiety is a hands-on, innovation driven software development SME from Germany with 50 IT-professionals, active Networks. We would like to offer our expertise in a proposal for the call as it fits to our skills and we can bring a lot of input to it. We got broad experience in consulting, individual software development, analyzing and managing data and providing scalable and secure IT services. In edition we deal with innovative topics such as PWA, HCMS, machine learning, Microservices and APIs
Horizon Europe Framework Programme (HORIZON)
ExpectedOutcome:
Project results are expected to contribute to all of the following expected outcomes:
Establishing long-term national and regional innovation procurement policy frameworks and integration of innovation procurement in sectoral policies;
Establishing action plans, including spending targets and monitoring systems to be implemented by different levels of public authorities; defined set of incentives mechanisms to stimulate innovation procurement;
Adoption and scale-up of joint procurement initiatives managed by national, regional, local authorities enabling innovations to be commercialised in the public (and also private) sector (and therefore providing market opportunities to European innovators and encouraging cross-European procurement);
Further engagement of public buyer's community with SMEs, start-ups, incubators and accelerators, research institutions in driving innovation demand and detecting the innovative solutions;
Improved SMEs' skills and capacity to identify buyers' needs, to facilitate access to the public buyers;
Improved buyers' skills and capacity to match their needs and challenges to possible technological solutions at the market and design innovative procurements;
Effective adoption of co-creation models to stimulate SMEs' response to buyer's needs and challenges;
Reduced gap between pilots, up-take and scale-up of projects.
Scope:
Target group(s): Public national, regional and/or local authorities, public-owned enterprises, SMEs and start-ups, incubators, accelerators, research institutions and technological organisations.
The aim of this topic is to boost the innovation procurement in Europe by engaging public and private buyers in the purchase of innovative solutions.
Public purchasers are important actors for the innovation ecosystem, however, the potential of procuring innovative solutions is severely underexploited and untapped. With their 14% of GDP purchasing power are not only potential launching customers of innovative solutions, they can also drive innovation by asking the market to develop new ones (market research and engagement) and by co-financing the innovation process (pre-commercial procurement, procurement of Research and Development services, Competitive Dialogue, Innovation Partnership, etc.). There are a number of obstacles, which prevent public buyers from buying innovative solutions: insufficient administrative capacity, lack of awareness, legal challenges in the transposition into Member State legislation, and risk-adverse approach to procurement, important differences among Member States but also among various level of buyers, e.g. local, regional, national and depending on the sector (health, infrastructure, education, municipality services, etc.). Similarly, the reach and benefits of innovation procurement procedures, in terms of results and outputs, are very often limited to the direct beneficiary, rather than spill-over more widely, even in the regional and/or national context.
Get more information here