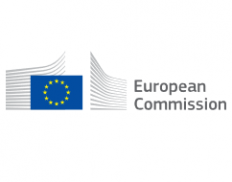 European Commission (Sweden)
Details
Address:
Box 7323, 103 90 Stockholm
E-mail(s):
katarina.areskoug@ec.europa.eu
Contact person:
Ursula von der Leyen, Chief Executive
Sectors:
Macro-Econ. & Public Finance, Regional Integration
Description
The representation is the European Commission's local office in Sweden and is located in Stockholm.
Our job is to
explain how EU policy affects you living in Sweden
disseminate EU information to the Swedish government, authorities and other actors
inform the Swedish press and media about the EU work
report on important political, economic and social events in Sweden to the Commission in Brussels
represent the EU Commission in Sweden.
The European Commission has representations in all 28 EU countries, as well as regional offices in Barcelona, Belfast, Bonn, Cardiff, Edinburgh, Marseille, Milan, Munich and Wroclaw.
Circumstantial eligible countries
By Tender Sectors and Organization Types
By Grant Sectors and Organization Types