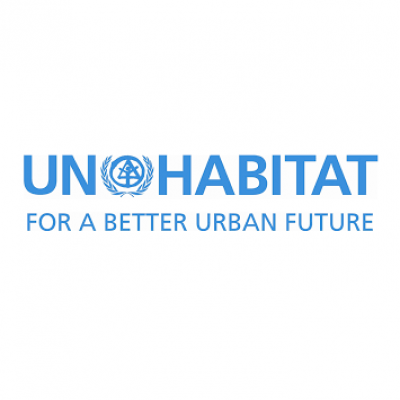 United Nations Human Settlements Programme (Iraq)
Details
Other offices:
Mozambique, Saudi Arabia, Bolivia, Yemen, Tunisia, Cameroon, China, Mexico, Egypt, Spain, Somalia, Bangladesh, Jordan, Sri Lanka, Rwanda, Sudan, Costa Rica, Egypt, Nepal, Philippines, Lebanon, Brazil, Pakistan, Myanmar, Syria, Afghanistan, Kosovo, Kenya, Belgium, Japan, Palestine / West Bank & Gaza, Dem. Rep. Congo, Indonesia
Address:
RO - P.O. Box 30030, GPO, Nairobi, 00100, Kenya
E-mail(s):
siamak.moghaddam@unhabitat.org
Contact person:
Siamak Moghaddam, Country Program Manager
Description
The United Nations Human Settlements Programme, UN-Habitat, is the United Nations agency agency working for a better urban future. It is mandated by the UN General Assembly to promote socially and environmentally sustainable towns and cities with the goal of providing adequate shelter for all.
Cities are facing unprecedented demographic, environmental, economic, social and spatial challenges. There has been a phenomenal shift towards urbanization, with 6 out of every 10 people in the world expected to reside in urban areas by 2030. Over 90 per cent of this growth will take place in Africa, Asia, Latin America, and the Caribbean.
In the absence of effective urban planning, the consequences of this rapid urbanization will be dramatic. In many places around the world, the effects can already be felt: lack of proper housing and growth of slums, inadequate and out-dated infrastructure – be it roads, public transport, water, sanitation, or electricity – escalating poverty and unemployment, safety and crime problems, pollution and health issues, as well as poorly managed natural or man-made disasters and other catastrophes due to the effects of climate change.
Mindsets, policies, and approaches towards urbanization need to change in order for the growth of cities and urban areas to be turned into opportunities that will leave nobody behind.
UN-Habitat, the United Nations programme for human settlements, is at the helm of that change, assuming a natural leadership and catalytic role in urban matters. Mandated by the UN General Assembly in 1978 to address the issues of urban growth, it is a knowledgeable institution on urban development processes, and understands the aspirations of cities and their residents.
Circumstantial eligible countries
By Tender Sectors and Organization Types
By Grant Sectors and Organization Types