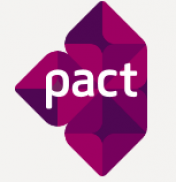 About
A nonprofit international development organization founded in 1971, Pact works on the ground in nearly 40 countries to improve the lives of those who are challenged by poverty and marginalization. We strive for a world where all people are heard, capable and vibrant.
In Peru, as well as in Colombia and Brazil, Pact is supporting indigenous people's organizations to increase their influence in the governance of the Amazon region, with the goal of protecting indigenous people's rights and the environment in the Amazon rainforest.
We are working to reduce the negative impacts of economic development, including infrastructure projects and extractive activities, on Amazon forests and water resources. Through evidence-based programming, an emphasis on learning by doing and adapted, culturally relevant capacity development tools, Pact is building the capacities of indigenous organizations to access and manage financial resources and take ownership of their own development planning and priorities.