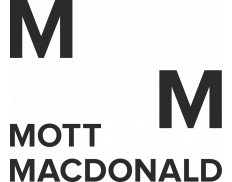 Member
Mott MacDonald (Romania)
Member
General
Partners/Competitors
•

191
General
Partners/Competitors
•
191
Details
Types:
Consulting Organization
Funding agencies:
EBRD, EC, EIB, KFW, WB, Other, Government
Sectors:
Civil Engineering, Education, Environment & NRM, Other, Pollution & Waste Management (incl. treatment), Transport, Water & Sanitation
Other offices:
Saint Vincent and the Grenadines, South Korea, Egypt, Rwanda, Somalia, Sierra Leone, Afghanistan, Ghana, Nepal, Uganda, South Sudan, Ethiopia, Belgium, Pakistan, Colombia, Luxembourg, Ukraine, Thailand, Taiwan, Qatar, Philippines, Oman, Norway, Nigeria, New Zealand, Mozambique, Mongolia, Mauritius, Malaysia, Kuwait, Japan, Ireland, Hong Kong, Canada, Botswana, Bahrain, Bangladesh, France, UAE, Bulgaria, Czech Republic, Indonesia, Brazil, USA, South Africa, Singapore, Hungary, Australia, Kenya, India, Poland, China, Russia, Turkey, Albania, Serbia, UK, Netherlands
About
Having been active in Romania for over 20 years Mott MacDonald has established close links with a number of key stakeholders, such as development banks, donor agencies and government.

Our local team operates from Mott MacDonald's centre of excellence in Bucharest, providing a breadth and wealth of experience to help a variety of clients deliver successful projects in Romania and beyond. Our team possesses the complementary technical knowledge and management expertise to provide all the support our customers may need.