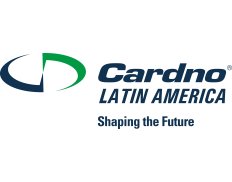 Cardno Latin America (Entrix Americas, S.A )
Details
Types:
Consulting Organization
Funding agencies:
WB, Other
Sectors:
Agriculture, Civil Engineering, Environment & NRM, Risk Management (incl. insurance), Social Development, Water & Sanitation
Nr. of employees:
201-500
Other offices:
Cote d'Ivoire, Myanmar, New Zealand, Indonesia, UAE, Philippines, Ecuador, Papua New Guinea, Kenya, UK, UK, Belgium, Australia, USA
About
Cardno Latin America provides services to plan, design, manage and deliver sustainable physical, social and economic infrastructure for local and international communities. Our division is headquartered in Quito, Ecuador, and we serve both, national and international clients in the private and public sector, within a broad range of markets and sectors.