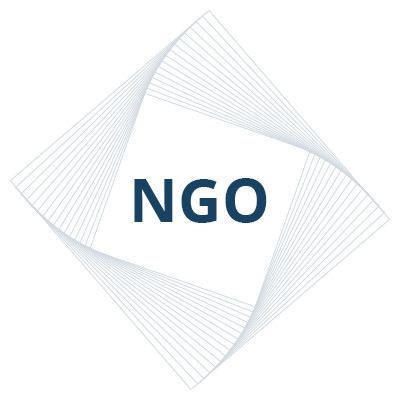 Final Evaluation of the WAGE Program
Details
Application Deadline:
12 Jun, 2023

Deadline has passed and no more applications are accepted
Category:
Consulting services
Sectors:
Gender, Monitoring & Evaluation
Contracting Authority Type:
Nonprofit Organisation
Type:
Organisation & Individual
Date posted:
06 Jun, 2023
Description
Please see attached document for full description on Consultancy Position.
1.Background
The Women and Girls Empowered Program ("WAGE") is a global consortium that is comprised of four core partners, Center for International Private Enterprise (CIPE), Grameen Foundation U.S.A., Search for Common Ground, and the ABA ROLI as lead. The WAGE program to strengthen the capacity of civil society and private sector organizations in target countries to effectively advance the status of women and girls in three core thematic areas including gender- based violence (GBV) prevention and response, women's economic empowerment (WEE) and women peace and security (WPS). The Program has the following specific objectives
Evaluation Purpose, Scope and Objectives:
ABA ROLI is seeking a Program Evaluator for its Global WAGE Program. The evaluation is commissioned by ABA ROLI's Global Programs Division to measure the program's performance and document observable and felt outcomes. Specifically, the evaluation will:
(1)Assess the extent to which the program has achieved its stated objective and expectedresults, while identifying the supporting factors and constraints that have led to them,including implementation modalities chosen, and partnership arrangements;
(2)Identify the unexpected positive and negative results of the program;
(3)Assess the extent to which program outcomes will be sustainable; and
(4)Provide recommendations for key national stakeholders, partners and implementers, andthe Department of State and other donors on how to build on the achievements of theprogram in a sustained manner and how the program work could be replicated.
The evaluation will cover six years of program implementation, from October 1, 2017 – September 30, 2023, and will adopt a performance and outcome evaluation approach using mixed methods to assess results of program efforts.
Projects list
•Central America: The Reducing Barriers to Women's Economic Empowerment inHonduras & El Salvador Initiative (RBI) supports women's entrepreneurs to grow andbecome resilient, thereby decreasing economic insecurity experienced by their families.At the same time, WAGE fosters lasting change by addressing harmful gender normsheld by MFI staff, making gender central to each institution, and supporting them tomitigate unintended consequences of WEE programming related to GBV.
•Eswatini: The Integrating the Response to Gender-Based Violence, HIV, and EconomicMarginalization of Swati Women Initiative's goal is to strengthen the collective capacityof civil society organizations (CSOs), first responders, service providers, and lawyers toimprove legal protections for women affected by or at risk of GBV and HIV; to promoteeffective GBV prevention strategies; and to provide holistic services to economically active women, including referrals for GBV survivors. The program aims to improve outcomes for women at risk of GBV or HIV in access to justice, prevention, and support services by advocating for better laws to protect women, strengthening the capacity of CSOs to prevent GBV, engaging men and boys to reduce discriminatory beliefs and practices, and mitigating GBV risks associated with women's engagement in economic activities.
• Jordan: The WAGE Jordan initiative aims to improve prevention efforts and coordinated response to GBV in Jordan. The program works to enhance technical expertise and coordination among community-based GBV providers in select regions for high-quality, survivor-centered, trauma-informed, targeted, and holistic solutions, and evidence-based preventive remedies for women and their families.
• Sri Lanka: The Sri Lanka Initiative is a multi-disciplinary program aimed at empowering local women leaders to collaboratively advance the WPS agenda, particularly the meaningful participation of Sri Lankan women in formal and informal reconciliation processes. The program works in close partnership with local civil society organizations and women political and economic leaders to strengthen their capacities, networks, and access to resources to address the challenges specific to women's conflict-related and post-conflict needs, including GBV, at the local and national levels of governance.
• Timor-Leste: The Business and Social Support for Female Entrepreneurs in Timor-Leste (BEST) Initiative aims to address the intertwined social, economic, and regulatory challenges faced by female micro-entrepreneurs in starting, maintaining, and expanding businesses by building the capacity of local microfinance institutions (MFIs) and women's empowerment-focused civil society organizations (CSOs) to provide female entrepreneurs with gender responsive services. The program establishes linkages between MFIs and CSOs to expand female entrepreneurs' access to financial services and GBV information.
• Moldova: The Reducing Barriers to Women's Economic Empowerment in Moldova Initiative strengthens the organizational capacities of women's business associations (WBAs) and women-led CSOs (WCSOs) to lead an effort to improve the enabling environment for Moldovan women engaged in economic activity. The program also fosters collective action among WBAs and WCSOs to address legal framework implementation gaps and societal barriers to women's economic empowerment.
• Ghana: The WAGE Ghana Initiative seeks to promote WEE in Northern Ghana through RISE Ghana, GDCA, and HKN's network of community agents and Mobile Telecommunications Network Ghana's (MTN Ghana) mobile money platform. Through training and coaching on a range of topics including digital literacy and GBV prevention, the initiative will build the capacity of RISE Ghana, GDCA, and HKN to deliver an integrated, market-based, high impact package of financial and non-financial information, product, services, and referrals (Digital Financial Services plus (DFS+) to women entrepreneurs.
• Central Asia: The WAGE Central Asia Initiative is a multi-disciplinary regional program aimed at building and supporting country-level and regional alliances of women's organizations to improve the ability of Central Asian women to engage in economic activity. The program works with women's business associations and women's CSOs to identify and address legal and societal barriers to women's participation in the Central Asian economies.
• Sudan: The WAGE Sudan Initiative is a multi-disciplinary program aimed at improving prevention and response to GBV and violent extremism (VE) in Sudan. The program works to strengthen CSOs' commitment and capacity to provide holistic, survivor-centered services to women affected by GBV and VE and to understand and address potential linkages, if any, between GBV and VE.
The following questions, while not an exhaustive list, are intended to guide and facilitate the evaluation. Other aspects can be added as identified by the evaluator in accordance with the given purpose and in consultation with the evaluation manager. Any fundamental change in the evaluation focus and questions should be agreed between the evaluation manager and the evaluator and reflected in the inception report.
• Relevance and Coherence:
o Was the program design adequate to meet the objectives? Do outputs causally link to the intended outcomes and objectives?
o What is the program's implicit and explicit theory of change? In what ways has implementation addressed the original theory of change?
• Effectiveness in relation to expected results:
o To what extent have the project objectives been achieved?
o Did any unexpected positive and negative results occur?
o What were the main internal and external factors that influenced the achievement or non-achievement of results at outcome level?
o Has the partnership strategy of the program been effective towards the expected results?
o To what extent has the program made progress in achieving results on the global crosscutting themes (WPS, WEE, GBV)?
o Was the intervention model effective during COVID-19 and could it be used for a similar crisis response?
o How have WAGE approaches been implemented? Have these WAGE approaches led to new solutions, strategies, or ways of working to address the priority challenges of the project?
• Efficiency in key areas of interest
o Have resources been focused on strategic aspects that address the program objectives?
o Has the program developed an M&E strategy that enhanced accountability, learning and management?
o Has the management and governance arrangement of the program been adequate and has it facilitated project results? Has there been a clear understanding of roles and responsibilities by all parties involved?
• Impact and sustainability
o What can be identified as program sustainable impacts particularly with the national CSOs and PSOs the WAGE consortium worked with, and the target groups focused broadly?
o Are the results integrated or likely to be integrated into national and
local institutions, target populations, and will partners be able to sustain them beyond the project (institutionalization of project components)?
• General
o How have evaluations and assessments been used or taken into consideration for further action or programming?
Evaluation Methodology
The evaluation may be carried out by an individual or a team of experts under one contract.
The evaluation approach will be theory-based (reconstructing the theory of change if necessary) with particular attention to the identification and assessment of assumptions, risks, and mitigation strategies and the logical connection between levels of results.
The methodology to be developed should include multiple methods, with analysis of both qualitative and quantitative data, and should be able to capture intervention contributions to the achievement of expected and unexpected outcomes. Multiple sources of evidence will be used and triangulated.
The data and information should be collected, presented, analyzed with appropriate gender and other sectoral disaggregation. The methodology should ensure involvement of key stakeholders in the implementation as well as the dissemination processes. The methodology should clearly state the limitations of the chosen evaluation methods, including those related to representation of specific groups of stakeholders. The specific elaboration of the evaluation will be defined in consultation between the evaluation team and the Evaluation Manager and will be described in detail in the inception report to be submitted by the evaluation team.
The evaluation will utilize available monitoring and evaluation reports as primary source of data, supplemented by surveys, interviews, and focus group discussions for triangulation and verification. The evaluation methodology will include:
• Desk review of programmatic documents, monitoring, evaluation and learning reports and materials, implementation plans, logical framework and theory of change, performance indicator reference sheets, progress reports, assessments, and other relevant document and studies.
• Meeting with WAGE Program core team and partner institutions
• Interview with CSOs and other organized groups online or by phone
• Data processing/ coding and analysis of data collected, including the metrics for which core elements are gauged or assessed.
• Debriefing at the end of the data collection with the Evaluation Manager to discuss preliminary findings.
• Submission of draft evaluation report. ABA ROLI anticipates that an internal-facing evaluation report will be prepared for participatory review with core partners. This review will be facilitated by the evaluator. Additionally, an external- facing evaluation report will be prepared and will be finalized with ABA ROLI's Evaluation Manager, who after a methodological review, will circulate it to the backstopping units for comments. The evaluator will incorporate feedback and finalize the report.
• Final report submission and provision of presentation material and summary 3 pager.
Deliverables
All deliverables must be written and presented in English.
• An inception report / work plan prepared in consultation with ABA ROLI's WAGE Team and ABA ROLI's MEL Advisor; the inception report should include the evaluator's full approach and methodology for data collection, analysis, discussion of results all throughout the process, the tools to be used, and the workplan. • Relevant tools for data collection and analysis • Evaluation report which includes an executive summary, key findings that answer the evaluation questions and directly corresponds to the evaluation objective, synthesis or conclusions, and recommendations or implications for programming and learning. The evaluation report will be reviewed in a participatory manner with ABA ROLI and its key partners.
• Draft evaluation report that includes an executive summary, preliminary findings, conclusions and recommendations. ABA ROLI will review and submit comments and suggested revisions. Two drafts will be prepared, the first draft is an internal-facing evaluation report that will be reviewed with partners through a workshop facilitated by the evaluator, and an external-facing draft evaluation report.
• Workshop with core partners to review draft internal facing evaluation.
• A final evaluation report, that incorporates feedback from ABA ROLI and its backstopping unit, PowerPoint presentation and Q&A session with ABA ROLI team. The presentation must include findings, conclusions, and recommendations of the evaluation.
• 3-pager summary of the report for external sharing.
Professional qualifications, experience, and expertise required for the evaluation consultant:
He/she must have: • Advanced degree in evaluation, social sciences, and/or women/gender and development, public policy or administration, or other related field with no less than seven years of experience conducting program evaluation OR a bachelor's degree in these same fields with more than 10 years of experience in conducting program evaluations; • Must have previous experience in conducting evaluation of global or multi country programs or consortia programs; • Must have experience conducting evaluations in programs that focus on women in economic development and/or women's empowerment; • Must have excellent English communications and writing skills; • Must demonstrate proficiency in the use of MS Office and other applications for online surveys and data analysis; and • Must have excellent quantitative and qualitative analysis skills.
Supervision of the consultant's work
The consultant will report directly to the Evaluation Manager. The consultant must provide all deliverables defined in these terms of reference. At the request of the Evaluation Manager, the consultant may be required to deliver intermediate milestones (such as notes, outlines, drafts for review, etc.) in addition to deliverables that are listed.
Payment will be tied to successful completion of deliverables according to acceptable quality standards as determined by the Evaluation Manager. Interested and qualified Consultants or Consultancy firms should submit their applications which should include the following: 1.Cover Letter2.Detailed Curriculum Vitae including a list of evaluations conducted, as well as listing the evaluation methods used for those evaluations.3.Proposed budget & workplan for the assignmentPlease quote "WAGE Final Evaluation" on the subject line. Applications should be emailed to wage@americanbar.org. Applications will be accepted on a rolling basis until the consultancy isfilled, with preference given to those received by June 12, 2023.